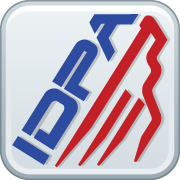 PEORIA, Ariz. – For the fifth year in a row, Apex Tactical Specialties has signed on as one of the major sponsors of the Smith & Wesson IDPA Indoor Nationals which takes place this weekend in Springfield, Mass.
As part of their support Apex will be one of the stage sponsors for the competition. The company will also be represented at the match by Team Apex's Scott and Maddy Folk.
"Apex is very proud to once again support the Smith & Wesson IDPA Indoor Nationals. The match is one of our personal favorites, and Maddy and I look forward to our annual trip to Springfield and the opportunity to visit with our many friends in the New England IDPA community," said Scott Folk, vice president of Apex.
The Smith & Wesson IDPA Indoor National Championship, now in its 20th year, serves as the official start of the IDPA season. The 2017 match begins today and runs through Saturday, February 25. The championship draws upwards of 300 of the best IDPA shooters to Springfield, Massachusetts to compete on the indoor ranges of the Smith & Wesson Shooting Sports Center.
For more information about Apex Tactical Specialties, visit www.ApexTactical.com, like Apex Tactical on Facebook or follow @ApexTactical on Instagram and Twitter. Instructional videos on the installation of Apex parts are available on Apex's YouTube channel.