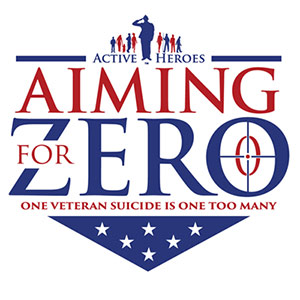 PEORIA, Ariz. – Apex Tactical Specialties is proud to support the Second Annual SIG SAUER Aiming for Zero Charity Match taking place May 18 thru 20. The match supports Aiming for Zero which is a division of the Active Heroes Foundation whose mission is to reduce veteran suicide and assist military families.
"Apex is proud to once again support the Aiming for Zero Charity Match and the organization's critical mission to reduce veteran suicides," said Scott Folk, COO of Apex.
Hosted at the SIG SAUER Academy, located at 233 Exeter Road in Epping, New Hampshire, the Aiming for Zero Charity Match is a mix of IDPA, USPSA, and the Steel Challenge competition formats with an Iron Sights division, a PCC division, and an Optics/Open division. The match will feature ten challenging stages.
For more information on parts from Apex Tactical Specialties, visit www.ApexTactical.com, like Apex Tactical on Facebook or follow @ApexTactical on Instagram or Twitter. Instructional videos on the installation of Apex parts are available on Apex's YouTube channel.