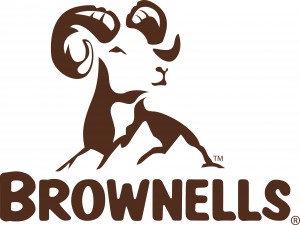 LOS OSOS, Calif. – Apex Tactical Specialties, the industry leader in aftermarket drop-in performance parts for handguns, has named Brownells its 2014 Online Dealer of the Year.
"Since our founding as a small gunsmithing business, Apex Tactical Specialties has always had a close relationship with Brownells and over the years they have helped us grow into one of the most popular brands of aftermarket handgun parts. Thanks to their great work, Apex has seen a 38% increase in sales and we're proud to name Brownells our 2014 Online Dealer of the Year," said Randy Lee, president of Apex Tactical Specialties.
"We're honored to be named the 2014 Online Dealer of the Year for Apex Tactical Specialties," said Brownells President/COO Matt Buckingham. "We love to see success in the firearms industry, and Apex Tactical Specialties' great line of handgun parts and upgrades have proven to be very popular."
Serious About Firearms Since 1939™, Brownells is the world's leading source for gun parts and accessories, ammunition, gunsmithing tools, survival gear and archery. With a large selection of both common and hard-to-find items, and an extensive collection of videos, articles, and gun schematics, Brownells is the expert for everything shooting-related. Committed to maintaining our great traditions, Brownells has more, does more and knows more – and guarantees it all, Forever. For more information, call 800-741-0015 or visit Brownells.com.
For more information on parts and services from Apex Tactical Specialties, visit www.ApexTactical.com, like Apex Tactical on Facebook or follow @ApexTactical on Twitter and Instagram. Instructional videos on the installation of Apex parts are available on Apex's YouTube channel.