Today is May 15, to M&P owners it's a big day. We're preparing for the pre-release sale of the Apex Forward Set Sear and Trigger Kit for the S&W M&P at 9AM(PST) tomorrow morning.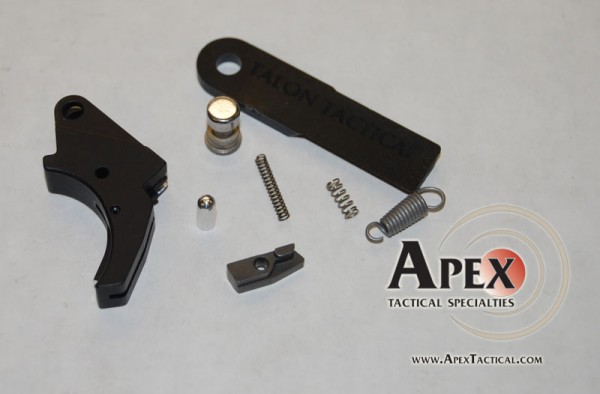 Here's the scoop:
- The parts are in route to the Anodizing shop now, once they arrive here we'll be assembling them and shipping them out.
- We're offering a pre-release sale of the FSS Sear and Trigger kits for those who just can't wait.
- When you place your order on our web store, you'll be pre-paying for your kit.
- Pre-orders of the FSS Kit will receive Free Shipping.
- They will be shipped on a first ordered, first shipped basis.
- We have 200 coming in the first batch followed immediately by another 800.
- We expect to start delivering the FSS and Trigger kits by the end of this month.
If you don't want to prepay, we would recommend that you don't order until we have them in stock and ready to ship.
Scott