He had a meeting with a business consultant a few months ago who recommended we look into a work center for packaging our parts, she specifically recommended Achievement House. After a few phone calls and meetings with the administrators of Achievement House, we got setup as new customers.
Achievement House is a Non Profit organization that provides vocational training and opportunities for individuals with special needs. They offer all kinds of services like assembling mailers, folding flat boxes into useable shape, Custom water bottle labeling and business document destruction. Achievement House is now responsible for putting the Apex Info Card, Hard Sear and prepackaged spring kits into the product bags. All of their products are quality checked prior to going out and I have to say, their results are second to none.
We're proud to announce that we're using the services of Achievement House to do approximately 70% of our parts packaging. All of our Hard Sears, Extractors, RAM's and Striker Blocks are packaged by Achievement House. We still assemble the individual spring kits ourselves and quality check everything prior to labeling the packages, but Achievement House does the rest and they do it very well.
Everything about our experiences so far have been top notch. Everybody from the administrators to the employees seem very happy to be there and love the work we give them. The minute you walk in the door, you're greeted with smiles from everybody and handshakes from anybody passing by. It's all smiles and happy people around Achievement House and that's the kind of work environment that everybody needs.
We had an opportunity to visit Achievement House on Wednesday March 2nd for some photos to share with all of you. We brought in the latest batch of 45 Hard Sears to be bagged up; and to our surprise, they were ready for us and set to work right away.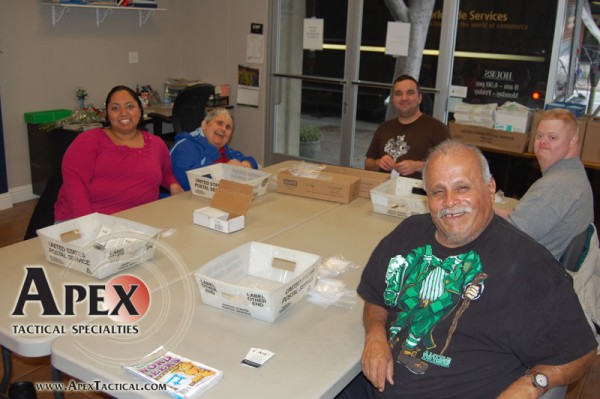 Like any other work place; music can be heard at Achievement House while every body's working their assigned tasks, they had an IPod on a table plugged into a base unit so the music could be heard by everyone. We got a healthy dose of Elvis, Frankie Valli and Four Tops during our visit, Randy even decided to dance with one of the ladies there.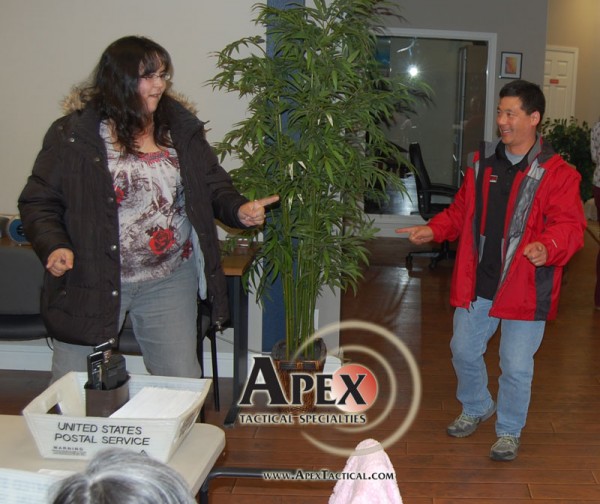 It seems that smiles are contagious at Achievement House.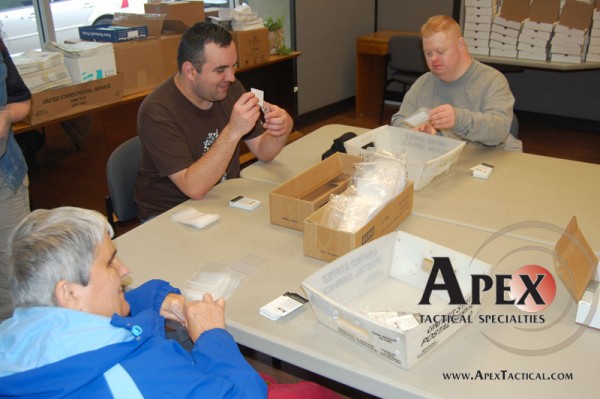 One of the ladies packaging our parts absolutely loves putting our info card into bags, when she heard we had more cards and bags, she was very happy to hear it and was all smiles while she worked.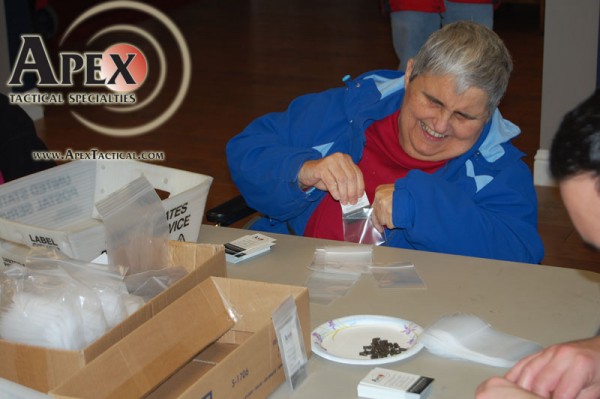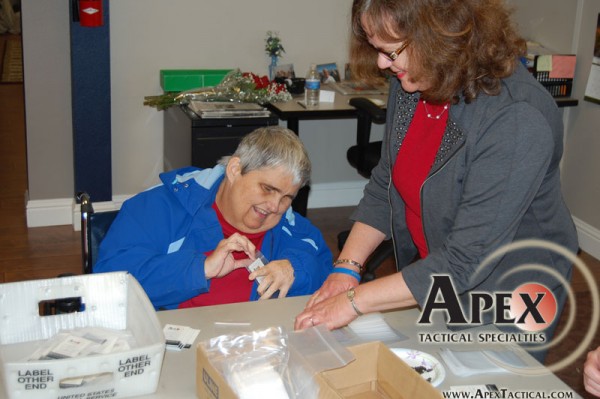 Some Shots of the parts in the packaging process.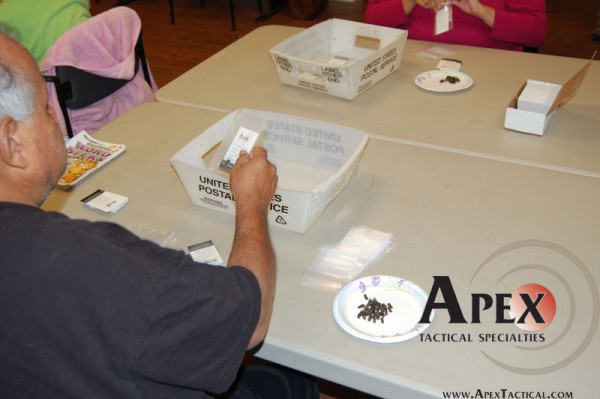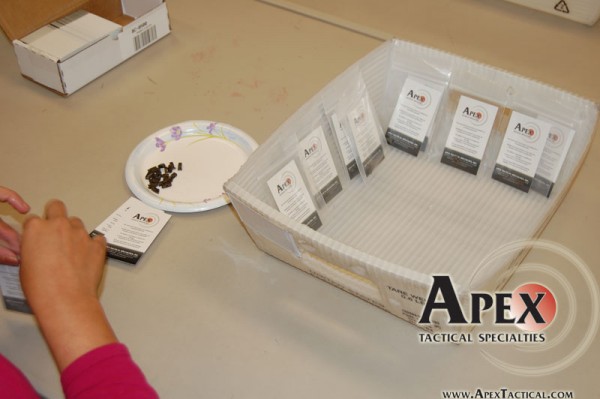 These ladies were labeling jars and putting stamps on envelopes.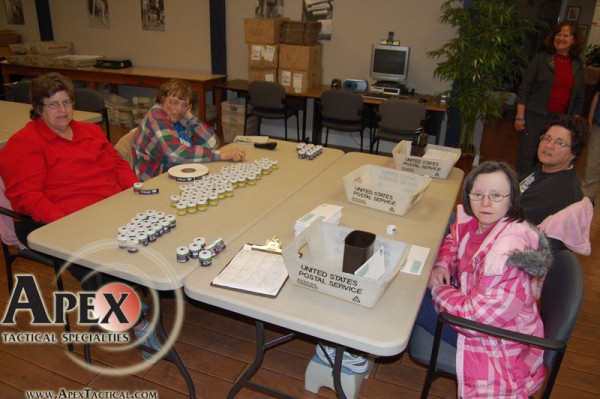 Along the side of the room, the ladies are assembling crossword puzzles and stuffing envelopes.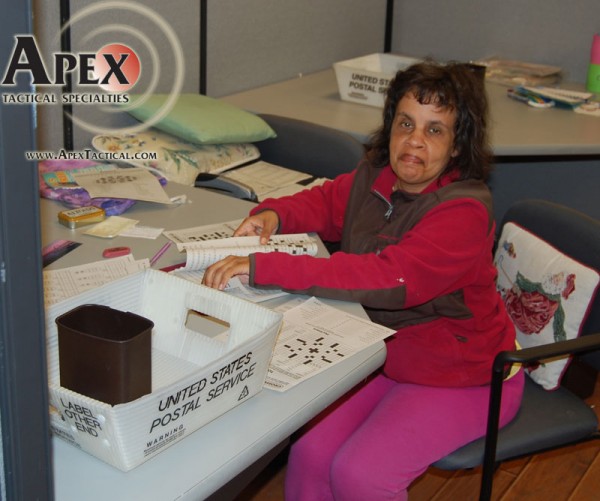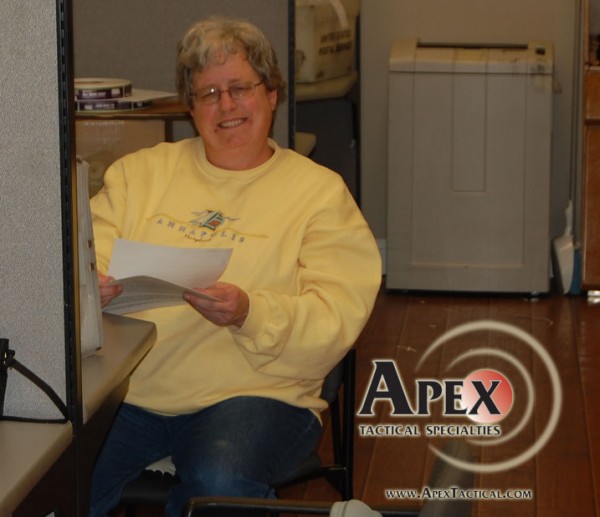 And the gentlemen at the back of the room are stamping envelopes and assembling mailers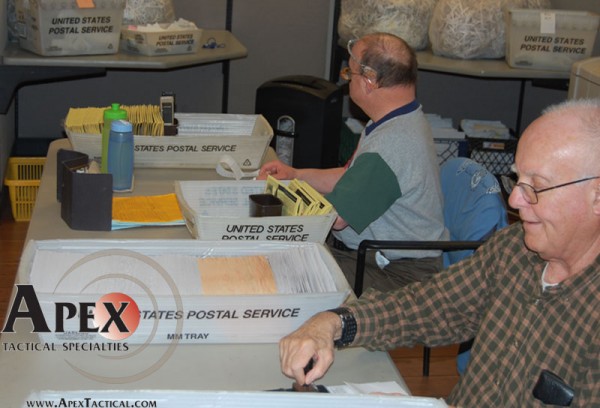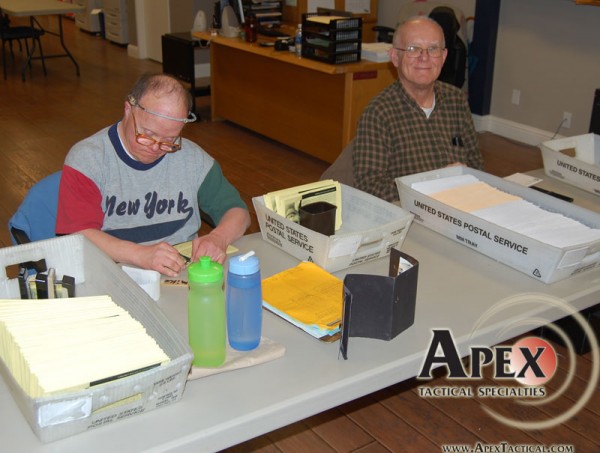 Here's a final shot, of the large quantity of boxes that were assembled shortly before we arrived.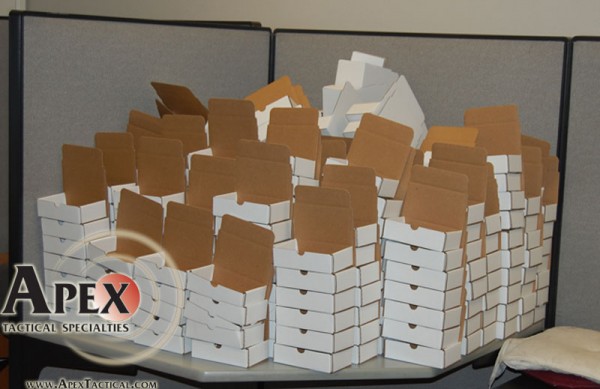 If you'd like to make a donation to Achievement House or would like to check into their products and services, please visit their website at http://www.AchievementHouse.org
Scott