I know what you're thinking....Strange title for a blog post, but it's true. The things that are on my mind right now are front sights and paper towels. Before you go deleting your bookmark of our page and closing your browser in disgust, I'd recommend reading on.....you might just get a chuckle at what happened yesterday.
I'm thinking the paper towels should be explained before I talk about front sights, strictly because I want people to laugh at me before they see my work.
We had a meeting yesterday morning and left my killer guard dogs locked in the shop to guard the valueables within the safes. The best part is that the big scary one(Luigi) is the biggest coward you could ever imagine and my sweet little Shephard (Zoey) is the one to be afraid of. Anyway, we arrived back from our meeting a few hours after we left and I discoverd that my vile mutts got their paws on a fresh roll of paper towels...and of course they did what any good dog would do, they destroyed it.
Of course they were punished for it, but Lisa decided that since they're so cute, they aren't her dogs and she didn't have to clean up the mess, she would give them a treat. Thanks Lisa :o)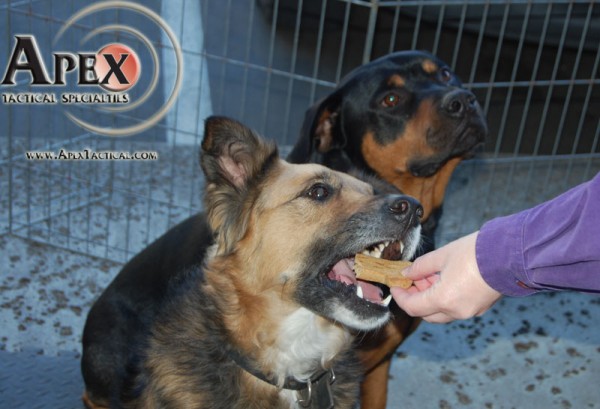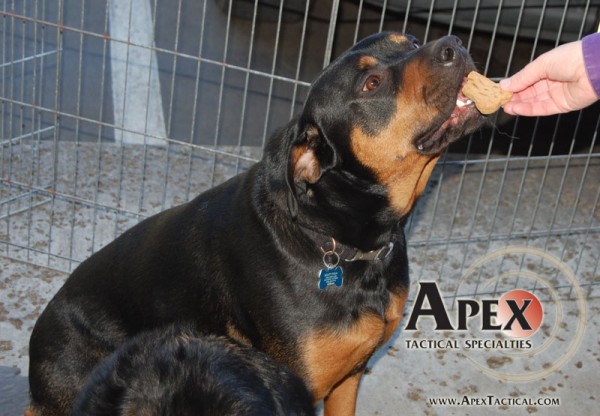 Ok, enough of the sob story of me cleaning up paper towel mess and having to vacuum the shop after my dogs, on the the stuff you guys doubtless are reading this for, the front sight.
When I came to Apex in October of 2009, I met a friend of mine while driving through Sacramento, we're talking over lunch and he askes me if I can work over his S&W Model 66 and of course I hold him I'd be happy to do it. So I took his gun with the intention of getting it finished up within a few weeks. The action work was a snap, use the Apex Evolution IV- K frame hammer, slick up the action and away we go. The sights we wanted were the hard part, he wanted a night sight up front paired with one of our new U-see rear sights. It took us nearly a year to iron out the geometry of the U-See rear sight,but when we finally got it done I put it on his gun. The front sight presented a challenge, he had the standard ramp with the orange insert that's pinned on and he wants a night sight. So away we went trying to figure out what to do. I ended up settling on a Dawson Precision front night sight for a 1911 that sits .300 tall. I had to do some custom machining on the barrel for the dovetail, but it came out exactly as I was hoping.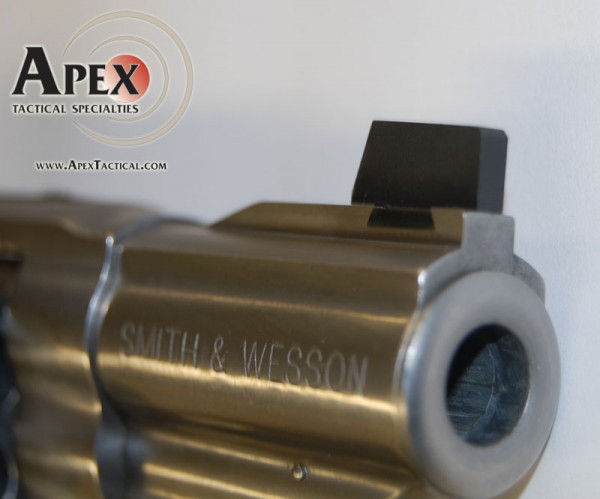 I also modified the U-See sight a bit, I cut radiuses on the top edges to make the gun more carry friendly, but left the serrations and the notch alone. One big benefit of the heat treated steel we use for our U-See sight is that we have the option to modify the sight in all kinds of ways, like removing the serrations, chamfering, scalloping or dog earing the edges, cutting a square notch and making the rear notch as wide as possible.