Good Things:
A lady showed up at the shop today with holding one of those little gift bamboo plants in a small pot with Randy's name on it. My first thought was, "Isnt' the guy supposed to bring roses for a date?". We read the card and it was in fact a gift from a customer....and here I was thinking Randy had a date that he didn't tell me about.
Shawn H. send us the plant as a thank you for the work we did on his M&P. From all of us, Thank you.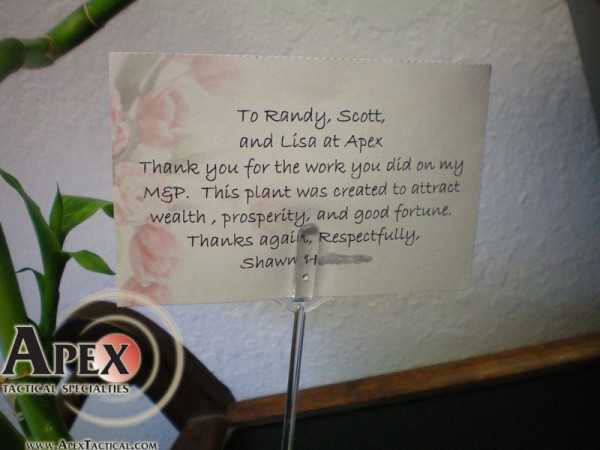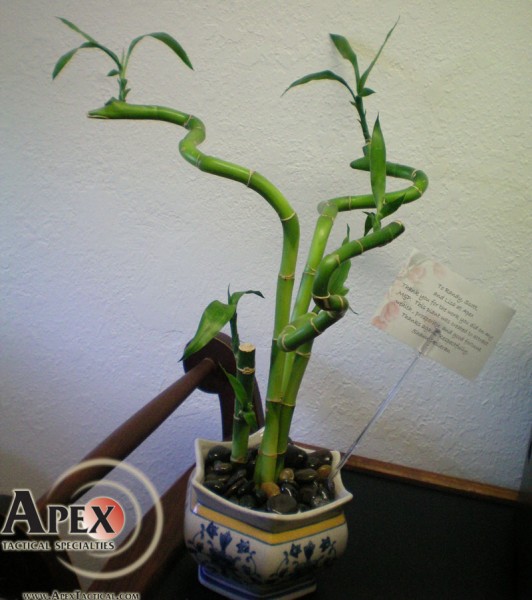 New Things:
Randy received a package yesterday with one of the prototypes for the new M&P Field Armorer's Tool. This thing is wicked cool, it has everything you need to fully tear your M&P down to it's smallest parts and reassemble it with out the use of a hammer. And it even fits in your pocket. We're working with the manufacturer to get them off the ground as soon as possible and hopefully debout them at Shot Show 2011.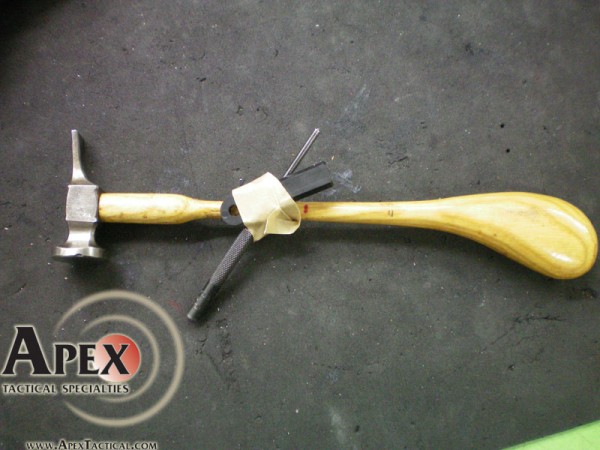 Ok that's not the tool, but as we all know, it doesn't exist without pics....sorry, can't show you yet.
Interesting Things:
The RAM (Reset Assist Mechanism) is in process at the machine shop now and we're still on track for the November 1 release. As previously mentioned, the RAM will retail for under $30. Click here for the event page on Facebook.
For those of you out there that have a J Frame revolver, we've been working on a new Drop in kit for the S&W J Frame revolvers. The kit boasts a trigger pull in the 8lb range, smooths up the trigger pull and maintains absolute reliability for everyday carry and defensive use. We expect to realease the kit within the next month or so.


Sorry, no pics of the J Frame kit yet.