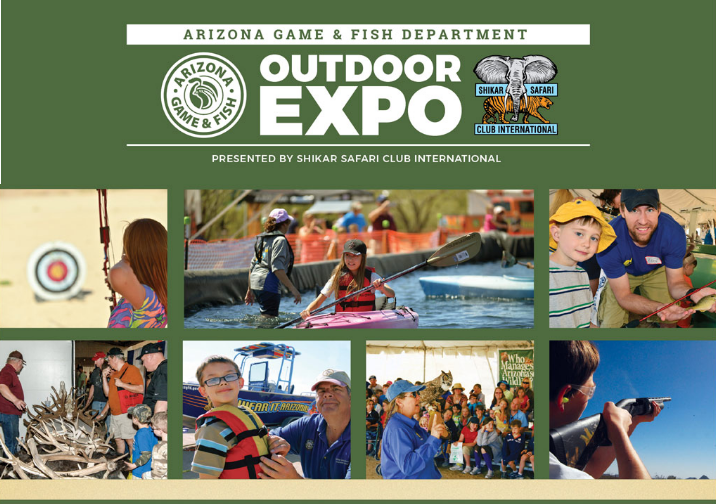 PEORIA, Ariz. – Apex Tactical Specialties will be taking part in the 2018 Arizona Game and Fish Department Outdoor Expo, exhibiting on the shooting ranges during the March 24-25 event at the Ben Avery Shooting Facility in Phoenix.
This is Arizona's largest hands-on outdoor expo and is a must attend event for the outdoor and shooting enthusiast. As part of their display during the Expo, Apex will have pistols equipped with Apex products available for both dryfire and, for a nominal fee, live fire.
For those looking for deals during the Expo, Apex will be offering special event pricing on much of its current product line including popular items such as the Freedom Edition Series Triggers (limited quantities available), Flat-Faced Forward Set Trigger Kits for the M&P and M&P M2.0, Shield and Shield 2.0 Duty/Carry Action Enhancement Trigger Kits, Glock Action Enhancement Kits (including Gen 5 kits), Sig P320 Flat and Curved Advanced Trigger Kits and the Apex Armorer's Block and Tray.
Additionally, Apex staff will offer free onsite installation of Apex parts purchased during the Expo.
To take advantage of this special pricing be sure to visit Apex Tactical Specialties on the firearms manufactures shooting range bay shared with firearms makers Glock, HK and Walther.
The Ben Avery Shooting Facility is located on Carefree Highway about 1/2 mile west of I-17, and both attendance and parking are free.
For more information on Apex Tactical Specialties, visit www.ApexTactical.com, like Apex Tactical on Facebook or follow @ApexTactical on Instagram and Twitter. Instructional videos on the installation of Apex parts are available on Apex's YouTube channel.