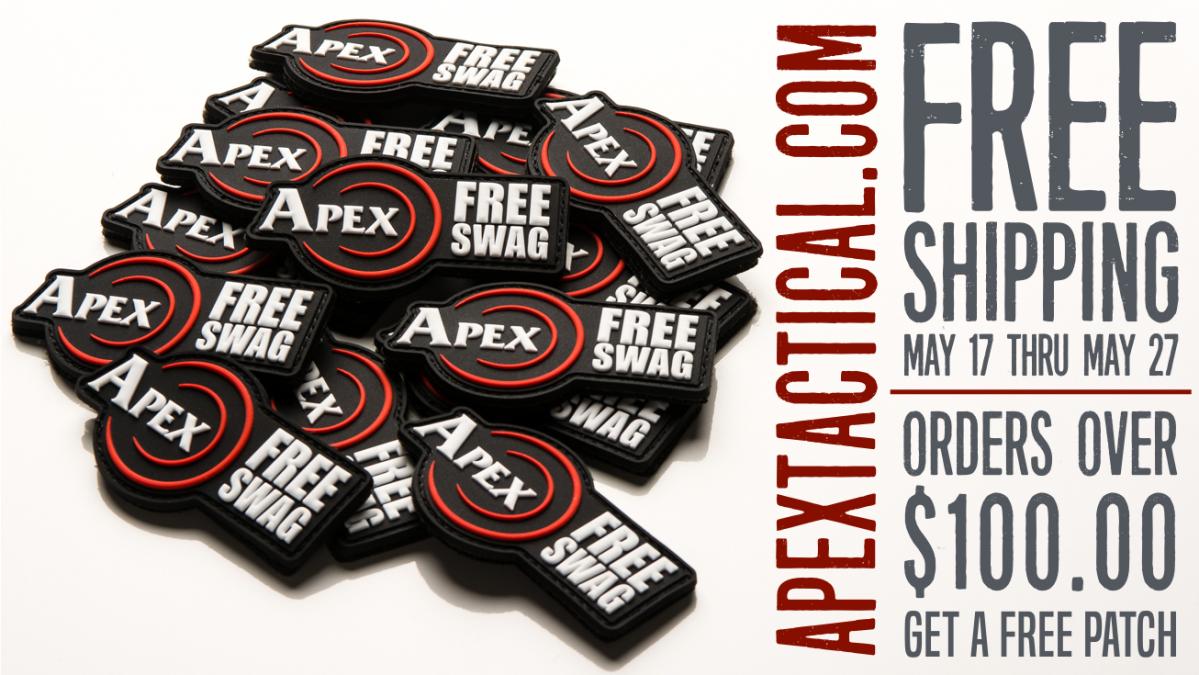 PEORIA, Ariz. – Starting Friday, May 17, 2019, and running through Memorial Day, Monday, May 27, 2019, Apex Tactical Specialties is offering free shipping on all orders from their online store at ApexTactical.com. In addition, any order over $100 will receive a free Apex patch.
Take advantage of Apex's free shipping to stock up on the wide selection of drop-in components for:
– Glocks
– CZ Pistols
– FN Pistols (FN 509, FNS, FNS Compact)
– M&P & M&P M2.0
– M&P Shield, M&P Shield 2.0
– Ruger MkIV & MkIV 22/45
– Sig P320
– S&W Revolvers
– S&W SDVE
– Walther PPQ
– 1911s
The free shipping discount is automatic and no special coupon code is needed during checkout. Shop the Apex online store today through Monday, May 27, 2019, to take advantage of the free shipping offer.
For more information on parts from Apex Tactical Specialties, visit www.ApexTactical.com, like Apex Tactical on Facebook or follow @ApexTactical on Instagram or Twitter. Instructional videos on the installation of Apex parts are available on Apex's YouTube, Full30 and GunStreamer channels.