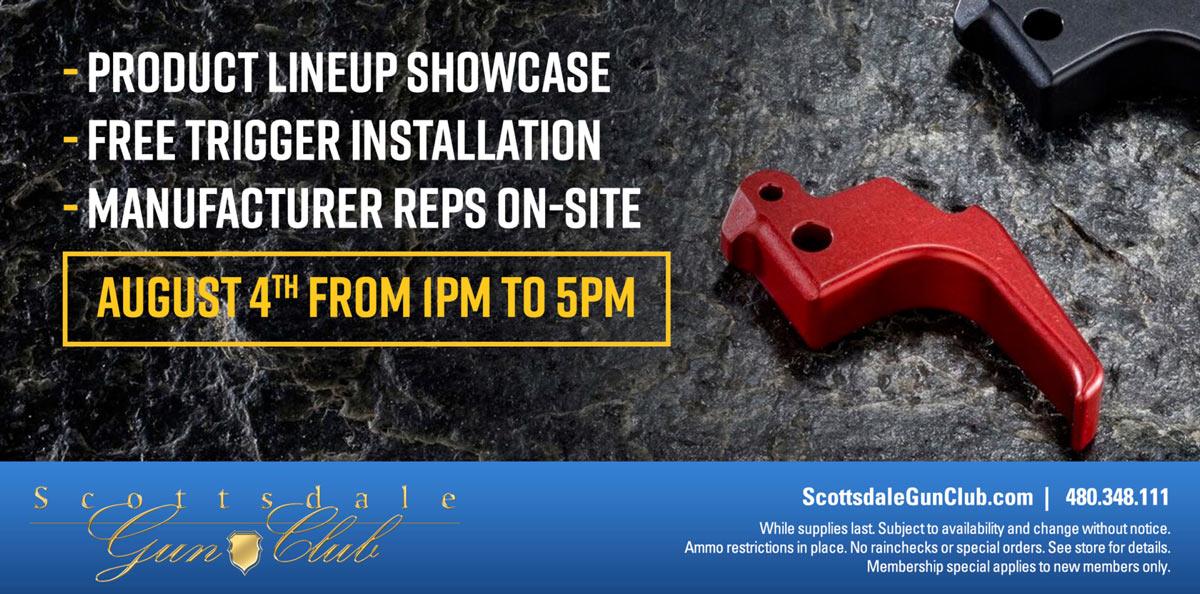 PEORIA, Ariz. – Apex Tactical Specialties will be holding a special Apex product showcase event this weekend to preview the new Action Enhancement Kits for the Ruger Mk IV pistols. The event is being hosted by Scottsdale Gun Club in Scottsdale, Arizona, and will run from 1:00pm to 5:00pm this Saturday, August 4.
For those in the east Phoenix Valley area, Scottsdale Gun Club is located at 14860 N Northsight Blvd. in Scottsdale. This event is open to the public and Apex staff will be on-hand to answer questions, help customers pick the right kit for their pistols and unveil the new Apex trigger kits for Ruger's Mk IV pistols. This event gives local Arizona shooters the first hands-on experience with the new Mk IV kits.
Apex will also have available a wide assortment of other Apex products for purchase during the event. This includes the new Ruger kits. Apex will provide on-site installation of kits purchased during the event, and, as time permits, will offer barrel fitting for customers purchasing an Apex Grade Barrel.
For more information on the products and services available at Scottsdale Gun Club, visit www.scottsdalegunclub.com.
For more information on parts from Apex Tactical Specialties, visit www.ApexTactical.com, like Apex Tactical on Facebook or follow @ApexTactical on Instagram or Twitter. Instructional videos on the installation of Apex parts are available on Apex's YouTube channel.