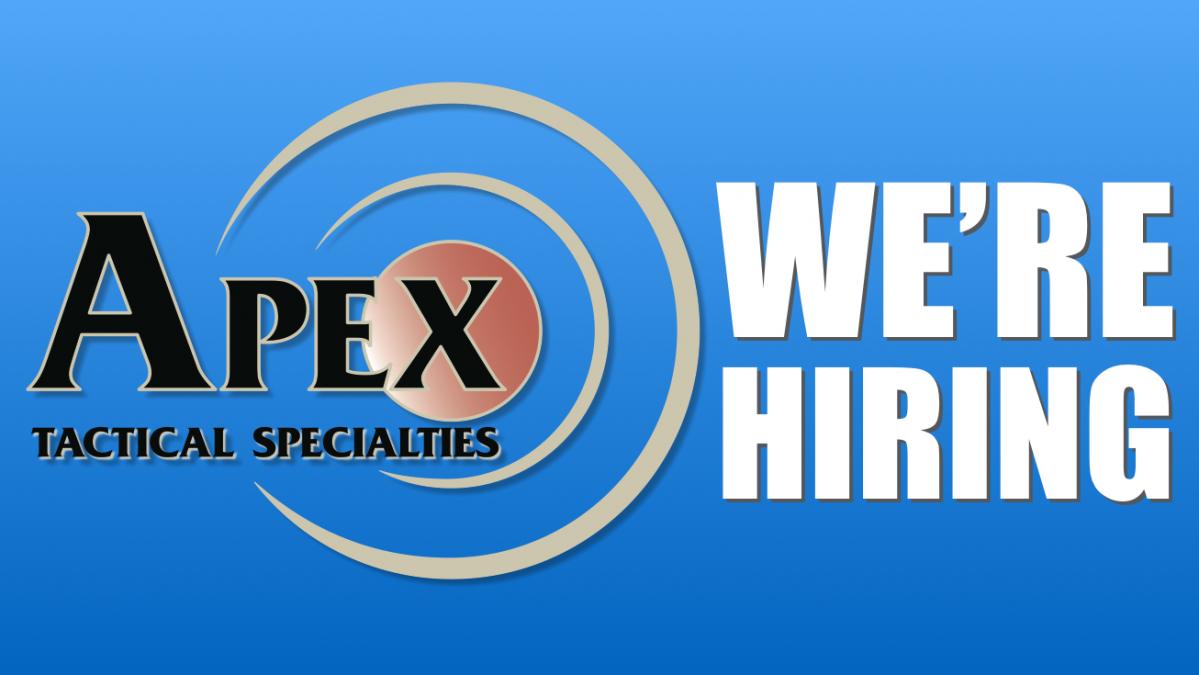 PEORIA, Ariz. – Apex Tactical Specialties, the industry's leader in the design, development and manufacture of aftermarket trigger kits for pistols, is seeking candidates for the position of Sustainment Engineer at their Peoria, Arizona facility.
This position will be responsible for updating existing design documents as well as generating new documents. The incumbent will be tasked with evaluating and improving the performance and design of existing products. This position is responsible for the organization of internal QC documentation and tracking changes for Apex manufactured products. This position may also assist in the research and development of Apex products and packaging. Through experience in this position the incumbent may take on more Design and R&D responsibilities to the point they will independently handle projects from concept to completion. Further, the incumbent will be responsible for Design and Revision tracking as our product line evolves.
Full Time
Position reports directly to the COO
Responsibilities and Essential Duties:
• Establish parameters to Identify and track product effectiveness
• Test and evaluate updated products to verify updates are effective as intended
• Collaborate with Design Team and Ownership to update present products as needed
• Collaborate with QC Engineer and Manufacturing to update drawings for ease of manufacturing
• Assist in the Design and Development stages of new products
• Assist in new product testing as needed
Education and Experience:
• BS in Engineering preferred with 5 years' experience in a design and manufacturing environment
• Minimum 1-year experience working directly in the firearms industry
Key Qualifications:
• Highly organized and driven
• Proficiency in Solidworks
• Ability to create and alter complex 3D models
• Ability to create assemblies using proper functional constraints
• Ability to create detailed drawings of 3D parts and assemblies
• Working understanding in standards of GD&T
• MS Office proficiency (Word, Excel, PowerPoint)
• Above average written and oral communication skills
• Ability to work on projects without direct supervision
• Ability to create and review detailed part drawings
• Ability to work well in a team environment
• Understanding of ISO standards as they relate to 3D modeling
• Understanding of multiple manufacturing techniques and technologies
• Tolerance analysis experience
Benefits:
• Medical, dental, and vision insurance
• 401(k)
• Climate controlled shop
• Continuous education/training
• Monthly company lunches/events
• Employee purchase programs
• Fun, relaxed, and team-driven environment
Interested candidates can submit a resume and apply through ZipRecruiter.