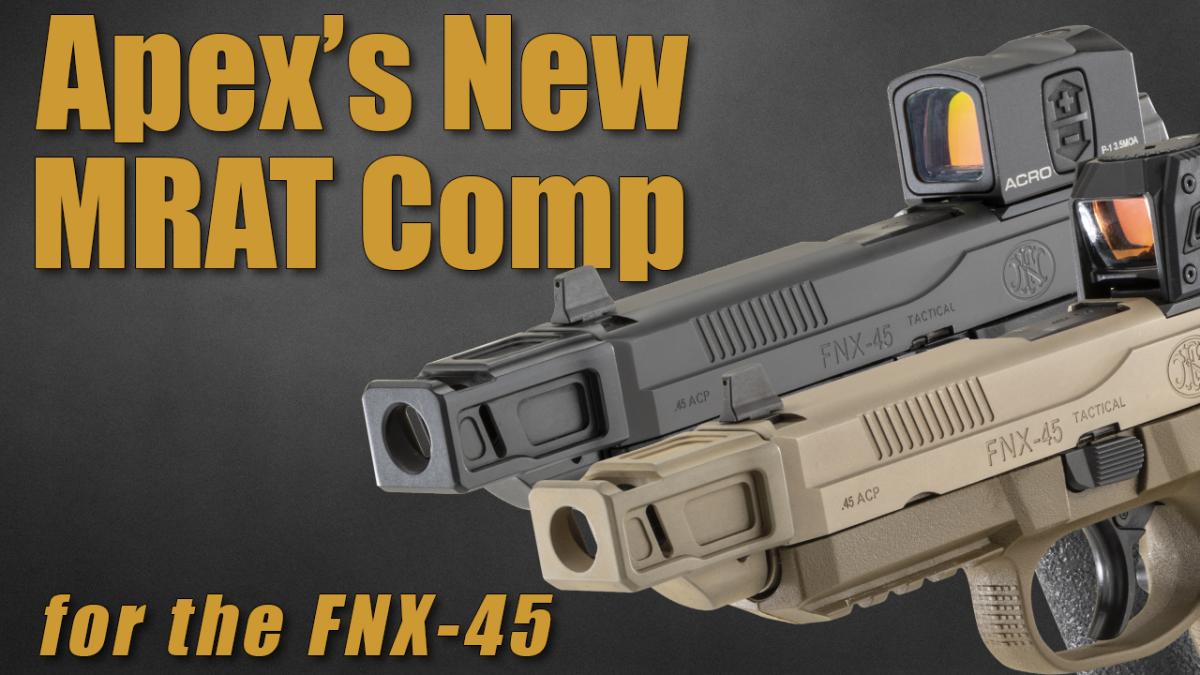 Apex is excited to announce the coming release of our new MRAT comp for the FNX-45. We've already uploaded an overview video outlining the performance advantages that comes from using the Apex MRAT. We have also uploaded our installation video that we encourage you to review.
You'll find the MRAT – by-the-way, MRAT stands for Muzzle Rise Amplitude Tamer – on our website, BUT it is currently listed as 'Out of Stock.' Please utilize the 'Notify Me' feature to be alerted as to when they have been added to inventory and are available for ordering.
If you are an FNX-45 owner, we think you are going to really like this new Apex product.
Check out these videos on the new MRAT Comp.