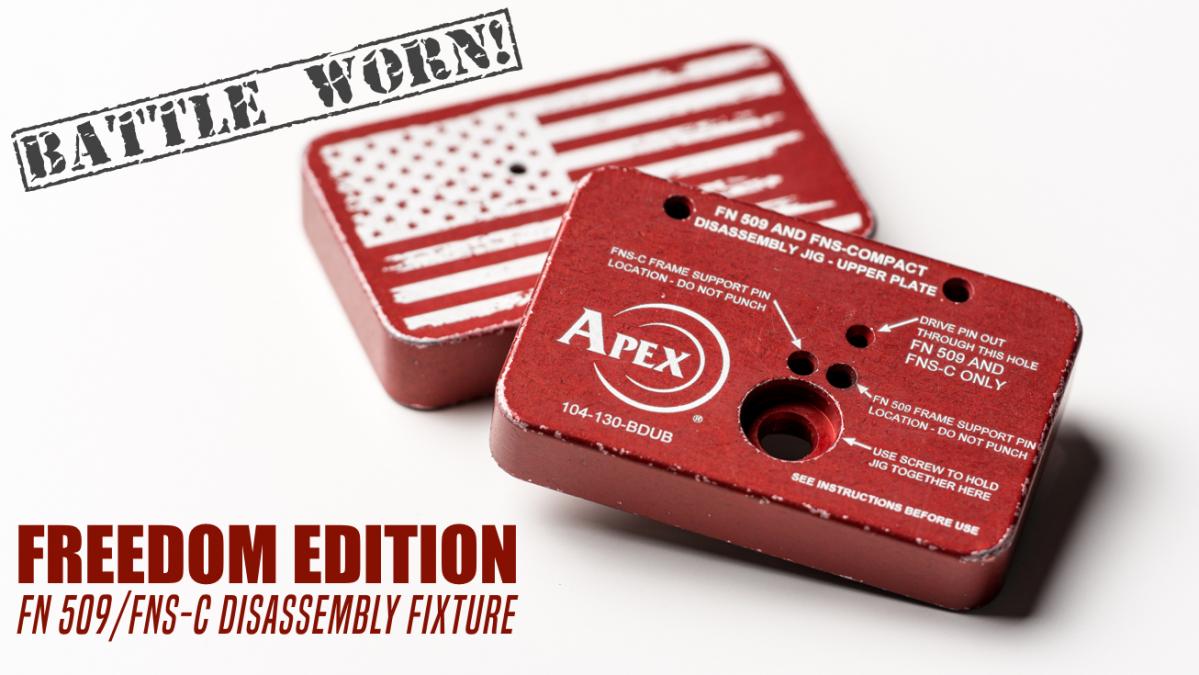 While some of your stuff is worn from, well you know, actual battle, ours just had a rough day in the shop. But it's all good, especially after adding a little 'Merica to each block.
Obviously these are limited "production" Freedom Edition versions of our popular FN 509/FNS-C Disassembly Fixture. These blocks are designed to help you properly remove the unlocking block pin from the frame of the FN 509 or FNS Compact pistol.
Now, we know that some of you aren't what you would call "qualified" to disassemble these pistols, but with one of these Battle Worn fixtures sitting on your work bench, you'll look like a seasoned pro.
Honestly, we don't have a ton of these in stock, so you will want to act now before we run out. The part number is 104-130-BDUB (see what we did there?) and each kit comes with the components needed to tackle removal of that one FN pin that everybody talks about.
Kit Includes:
1ea. Disassembly Lower Jig Plate
1ea. FN 509 & FNS-C Upper Jig Plate
1 ea. 2" Alignment Screw
1 ea. Polymer Spacer
3 ea. 1/8" Fixture Pin