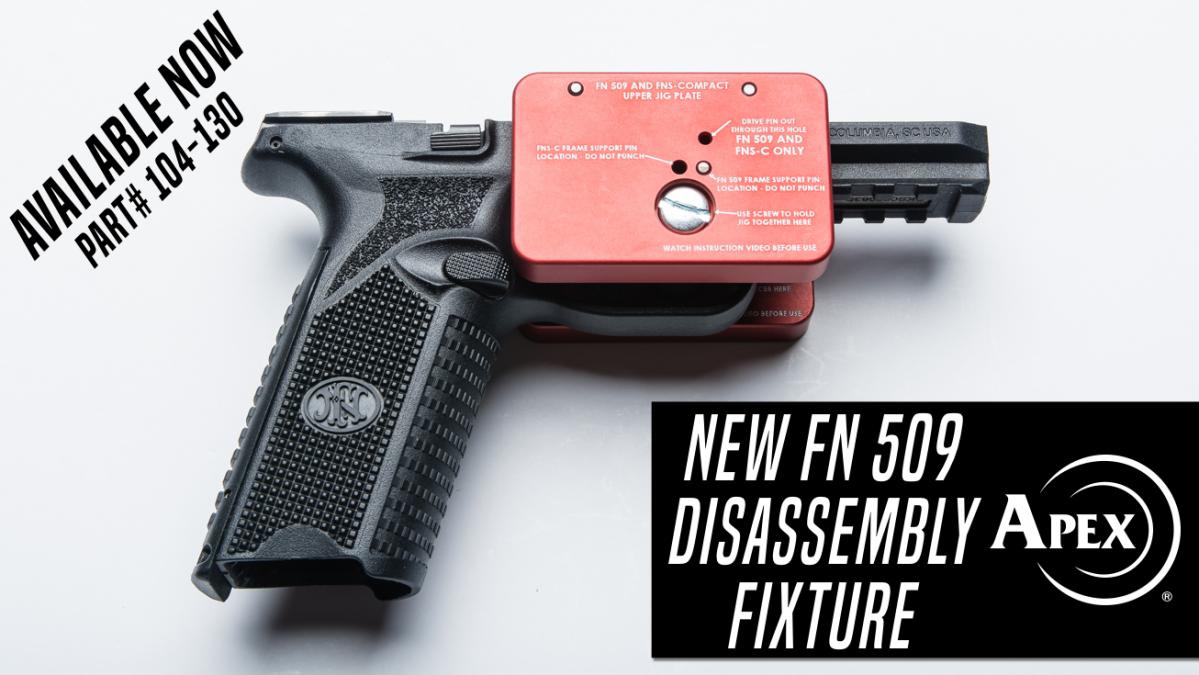 Apex has released a new armorer's tool specifically for working on the FN 509 and FNS Compact model pistols. The FN 509/FNS-C Disassembly Fixture (Part #104-130) is designed for use with all current FN 509 and FNS Compact models, including the FN 509 Midsize. When used correctly, the fixture properly holds the FN 509 or FNS Compact pistol frame into position to locate a pin punch for removal of the unlocking block pin without damaging the frame.
"Removal of this pin is by far the most difficult aspect of the disassembly process for these FN pistols," explained Scott Folk, COO of Apex. "That's why we designed this FN Disassembly Fixture. It's the ideal bench tool for any FN owner, law enforcement agency armorer or gunsmith working on the FN 509 and FNS Compact pistols."
The Apex instructional video on how to use the new tool when disassembling the FN 509 and FNS Compact frames is available on YouTube, Full30 and GunStreamer.