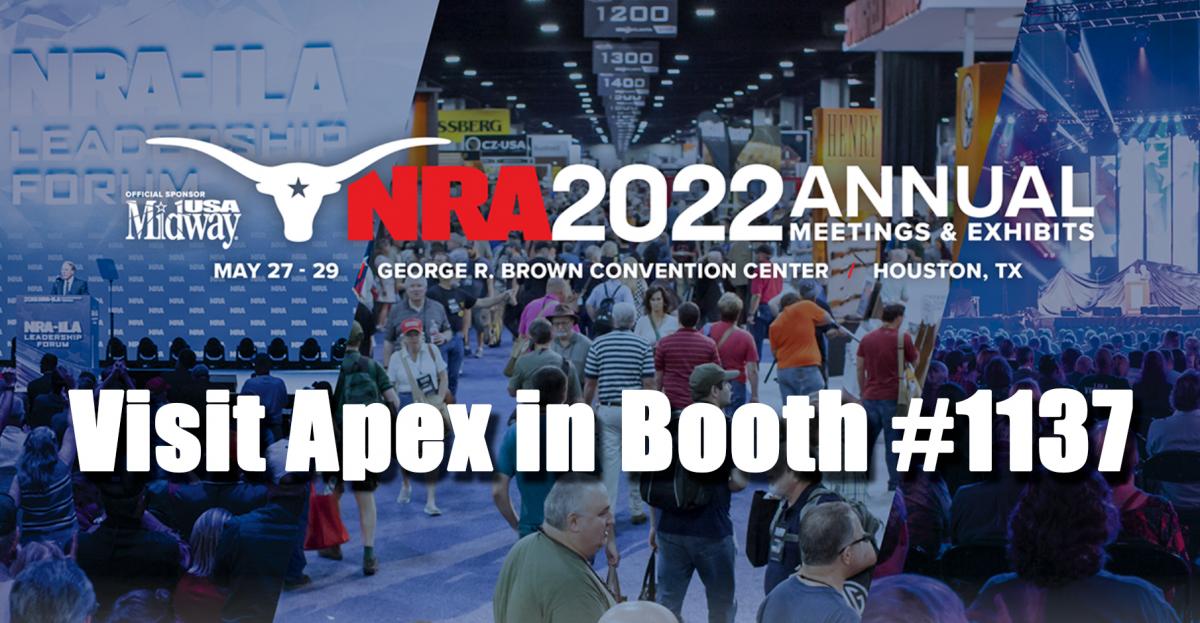 PEORIA, Ariz. – Apex Tactical Specialties is headed to Houston and inviting attendees of the NRA Annual Meetings and Exhibits, May 27 through May 29, to stop by booth #1137 for a hands-on look at the popular line of aftermarket trigger kits from Apex.
During the three-day event at the George R. Brown Convention Center, Apex will showcase pistols equipped with Apex parts that are easy to install and enhance the handgun's performance. Among the wide variety of aftermarket parts on display, and for sale during the show, will be parts for CZ, FN, Glock, Ruger, Sig Sauer, Smith & Wesson, Springfield Armory and Walther firearms.
For those looking for deals during the NRA Show, Apex will once again be offering special show pricing on its most popular products, such as the Action Enhancement Kits for the FN 509, Flat-Faced Forward Set Trigger Kits for the M&P and M&P M2.0, Action Enhancement Trigger Kits for the M&P Shield, Glock Action Enhancement Kits, Action Enhancement Trigger Kits for the Hellcat, and Sig P320 Flat and Curved Advanced Trigger Kits.
To take advantage of this limited time special show pricing, be sure to visit Apex Tactical Specialties in booth #1137.
For more information on parts from Apex Tactical Specialties, visit www.ApexTactical.com, like Apex Tactical on Facebook or follow @ApexTactical on Instagram or Twitter. Instructional videos on the installation of Apex parts are available on Apex's YouTube, Full30 and GunStreamer channels.