Randy spent the weekend in the shop taking our prototype blank M&P barrel and turning it into a fully functioning barrel.
Here's how it started out.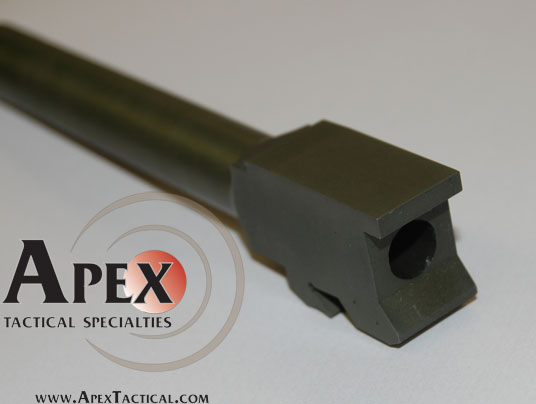 We've altered much of the geometry on the barrel's locking surfaces to improve lock time ad other critical aspects of the gun's function.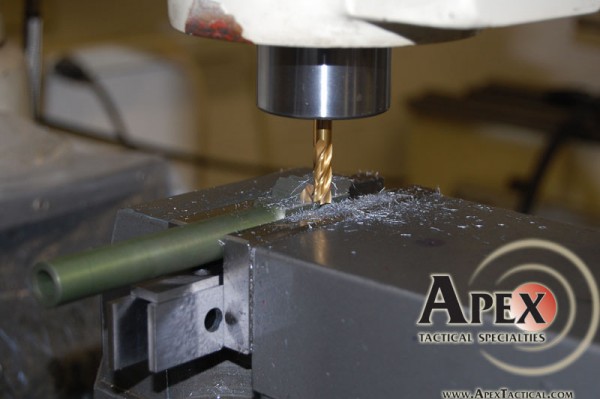 Setup in the mill for final cutting on the lock work.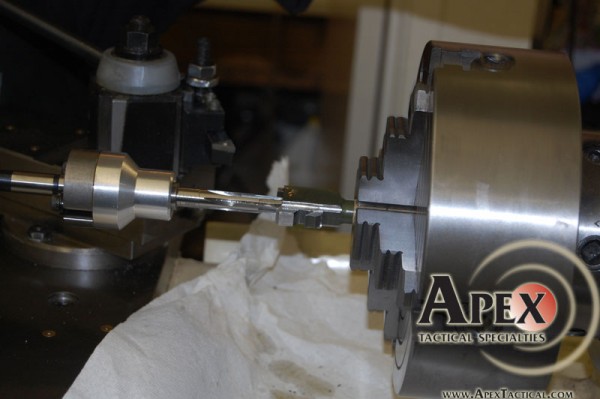 Reaming the chamber on the lathe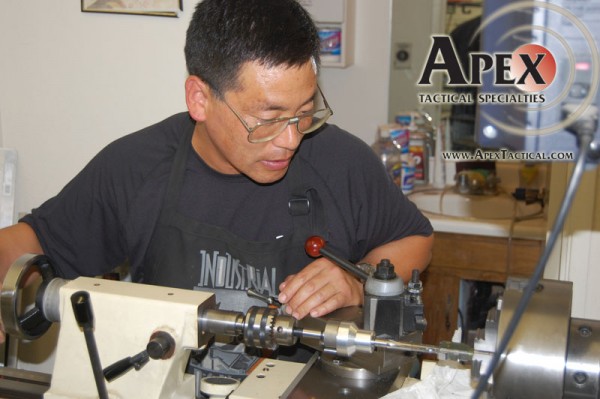 Randy hard at work over the lathe on Sunday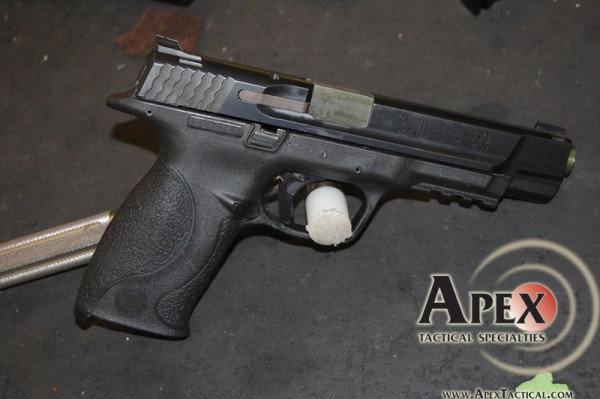 It's just so.....green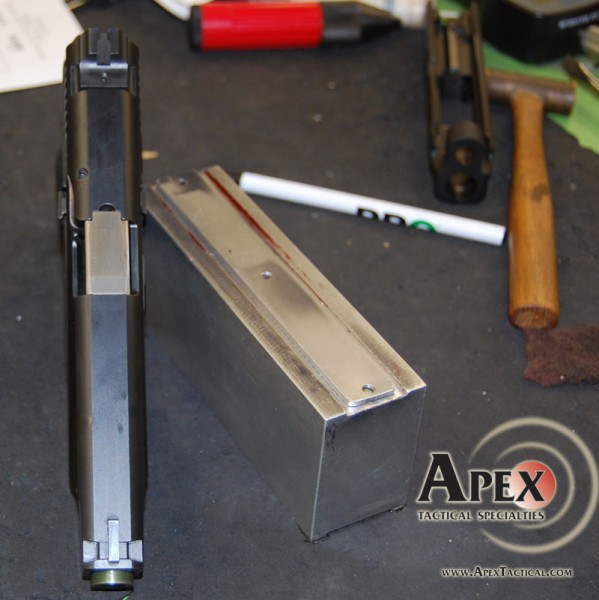 The top profile installed into Randy's M&P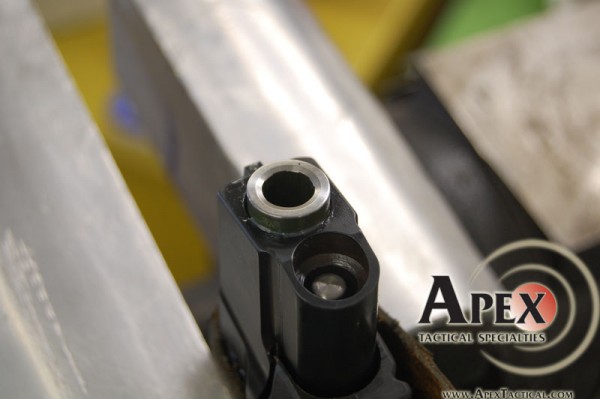 The muzzle crown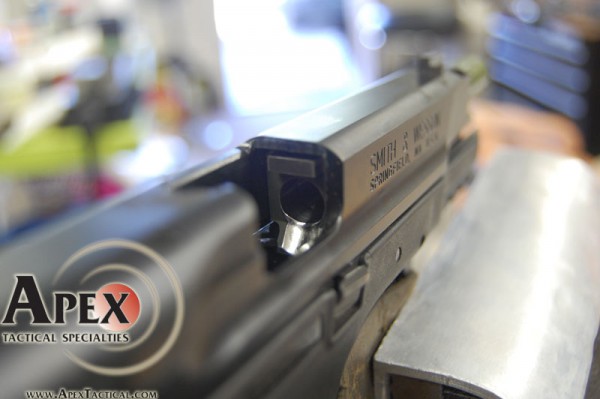 The feed ramp is so shiny it induced a serious case of A.D.D. in me
Randy and I took out his M&P 9L today to fire the first rounds. We're proud to say that the gun ran flawlessly with 3 different kinds of ammo, no feeding or ejection problems of any sort, in fact, we had absolutely no trouble of any kind.
The new barrel is the first of 3 prototypes that we'll be running in our M&P's for the next few months. Meanwhile, Bar-Sto will be gearing up to produce these barrels themselves. We don't have a time line for availability of these barrels from Bar-Sto as of yet, but they are in the works.
Scott