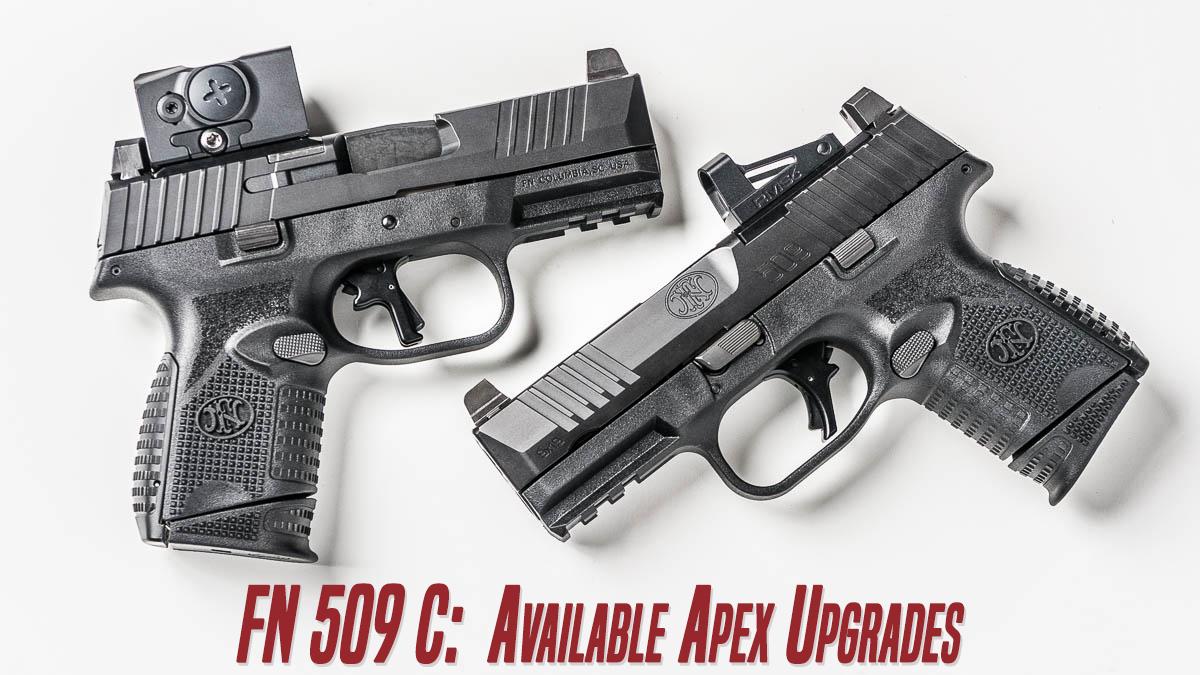 PEORIA, Ariz. – Apex Tactical Specialties, the leading designer and manufacturer of aftermarket drop-in firearm parts, announces available Apex upgrades for the new FN 509 Compact MRD.
The following is a list of currently available Apex upgrades compatible with the new FN 509 Compact MRD:
– Action Enhancement Kit (part# 119-125 or 119-126)
– Apex Heavy Duty Striker (part# 119-185)
– Apex Failure Resistant Extractor (part# 119-168)
– Apex Optic Mount for the Aimpoint® Acro P-1 optic (part# 119-109)
– Apex Optic Mount for the Shield Sights RMSc optic (part# 119-108)
– Apex Slide Maintenance Kit (part# 119-171)
Retailers and wholesale distributors that are interested in stocking Apex upgrades for the FN 509 Compact MRD, and other FN 509 models, can contact Apex at dealer@apextactical.com or (623) 322-0200 for pricing and quantity availability.
For more information on parts from Apex Tactical Specialties, visit www.ApexTactical.com, like Apex Tactical on Facebook or follow @ApexTactical on Instagram or Twitter. Instructional videos on the installation of Apex parts are available on Apex's YouTube, Full30 and GunStreamer channels.
*FN, FN 509 and FN Low Profile Optics Mounting System are trademarks of FN America, LLC.