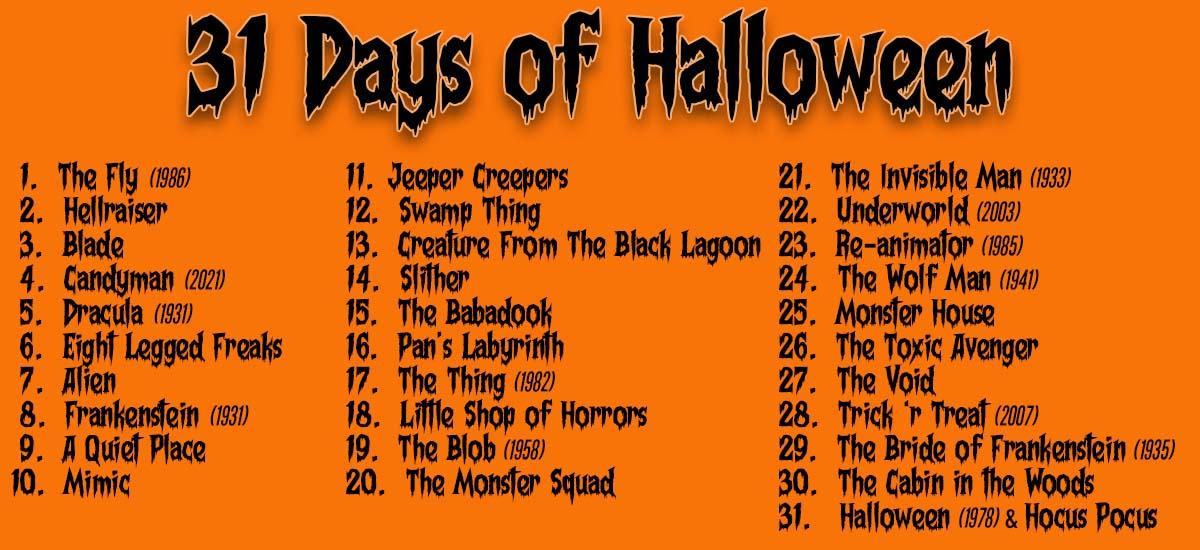 Each year Apex's Desiree Luna puts together a list of must see Halloween and Horror themed movies to watch everyday through the month of October. In the past this list has been kept a closely guarded secret. Well, no more.
For 2021 we are officially releasing Desi's '31 Days of Halloween' movie list. This year's list is filled with absolute bangers, including the legendary 80's classic, The Monster Squad.
The festivities kickoff this Friday, October 1st, with The Fly. No, not the original Vincent Price version from 1958 but the groundbreaking 1986 version directed by David Cronenberg and featuring Jeff Goldblum. If you haven't seen it, well, shame on you, but now's your chance.