A new potential customer contacted us a few months ago with a request for an Open Division pistol built on an M&P 9L. Neither Randy nor myself had really considered building an M&P up that way but we decided to go for it anyway.
Our customer chose the 9L because the slide is the lightest of the long slide M&P's and the extras you get with the 9Pro were going to be removed anyway (Perfocmance Center Sear and Sights).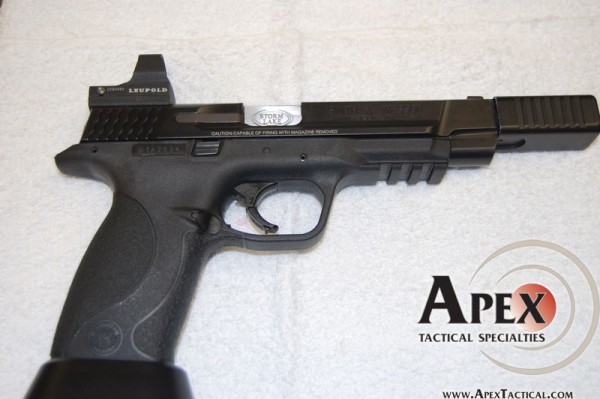 He chose a Speed Shooter Specialties Magwell for this project, which we agree is the best option for this application. The SSS Magwell is well made, easily fitted to the frame and just plain sexy to look at.
Since Bar-Sto doesn't make a barrel for the M&P yet, we used a Storm Lake extended threaded barrel and fitted a slightly modified Jager Products Compensator to it. We also added a few ports to he barrel and milled a slot down the center line of the slide to reduce some weight.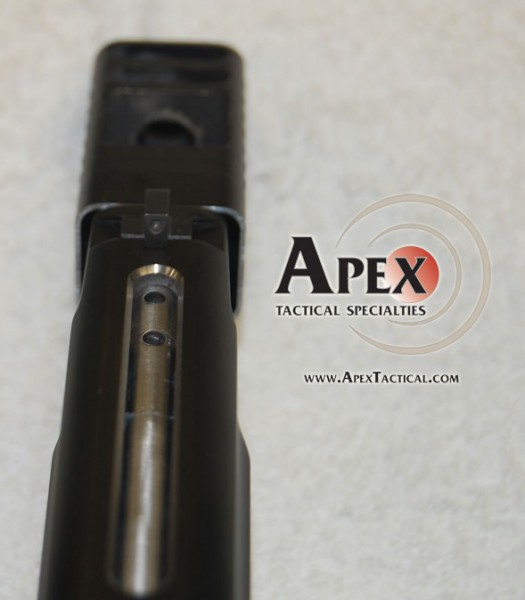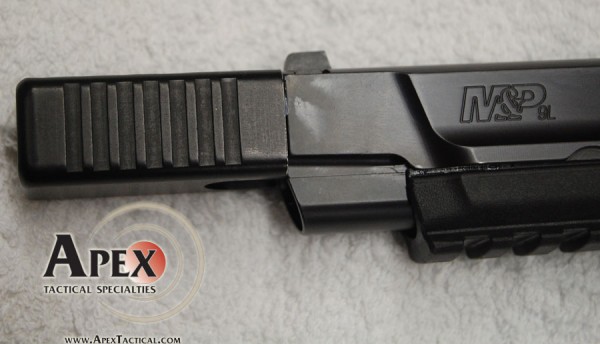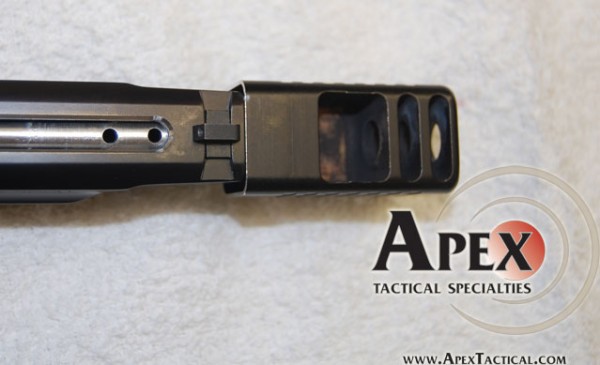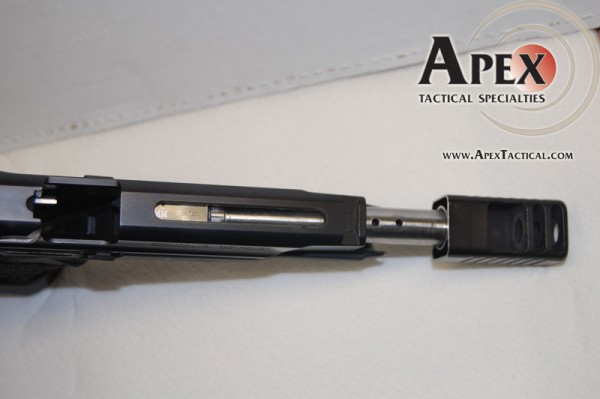 A Leupold Delta was chosen as the optic for this project. The Delta comes wth a Dovetail instert that fits the slide and an adapter to make it a seamless fit. I have to say I'm impressed with Leupold on this one, the Delta comes with enough dovetail inserts and adapters to mount to just about any modern slide available. Good Job Leupold.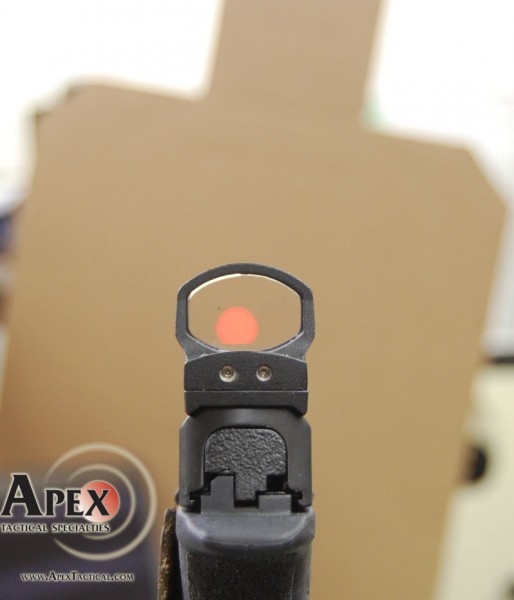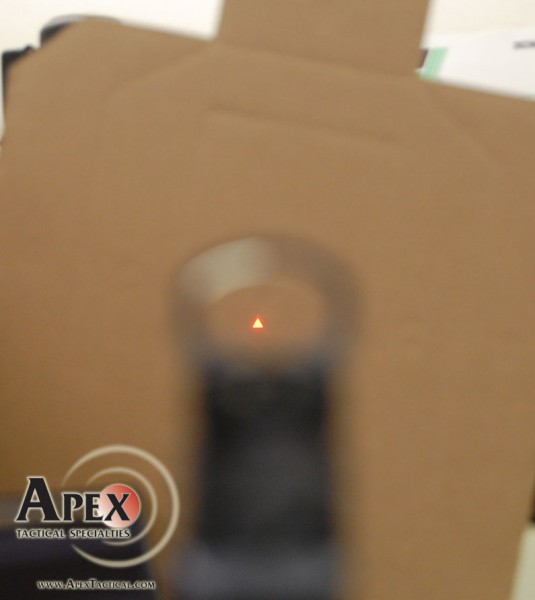 Taylor Freelance makes some really cool mag extensions that add 10 rounds to the M&P's 17rd mag, so that one was a no brainer for this gun.
We set this project up with our Comp Action Enhancement Kit, Reset Assist Mechanism and of coarse our Failure Resistante Extractor. The trigger pull ended up being right at 2.5lbs with a clean break and nice snappy reset.
In setting up the recoil spring weight, we wanted to get a better picture of how the fun was cycling, so our customer sent us a High Speed Camera that shoots 1000 FPS to get footage of the gun running. We got some great shots of the M&P cycling with all different types of ammunition. We were able to see the gas blowing out of the port holes in the barrel and comp just before the slide opened up as well as a good view of the brass ejecting.
http://www.youtube.com/apextactical#p/u/4/NdTIU4fInbM
Open M&P at 240 fps
When all was said and done we ended up with an open gun that has very little muzzle flip, light recoil and is fast to drive around the range. I did a side by side comparrison with a friend's Open Glock. His gun weighs nearly double what the Open M&P weighs and we're talking about a stainless steel optic mount and a tungsten weight in the grip, but when I shot the Glock with the same ammo I run in the M&P, the recoil was greater. So we have a gun that's lighter and has less muzzle flip than the heavy weight Open Glock I tried.
I really hope the owner likes what we came up with for him, this project was certainlty an adventure for Randy and I.
Scott Folk