It's like Xmas in June for ICORE Members as the
IRC
is just around the Corner.
Team Apex
is signed up for the match and in preparations to shoot with the world's best revolver shooters, so I thought I'd share what we're doing to be ready for the match.  Most people think match preparation means shooting hundreds of rounds a day, but there's  more to it than burning precious ammo.  Every day we put on our range equipment for some semi-organized dry fire practice.  We work on our draw, presentation, sight picture and trigger pull all in one smooth movement as well as our reloads and sight reacquisition.  The sounds of dryfire and range timers can be heard from outside our shop a couple times a day, punctuated by laughter.
Here's one of Randy pausing from his dry fire to edge find a surface on the mill.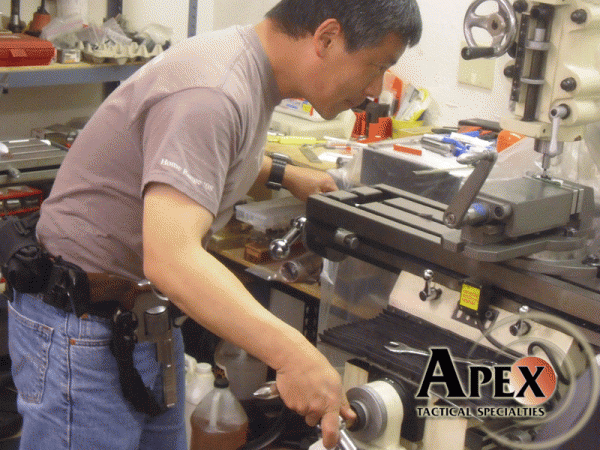 We each take our gear home with us and have
ICORE
targets setup so we can get in at least half an hour of dryfire practice per day outside work.  My room mates started looking at me in funny ways when they saw me walking around the house with my belt on, but they got used to it.  I just have to make sure not to answer the door for the pizza guy wearing my gun......might scare the poor guy.
Here's a shot of my practice target at home.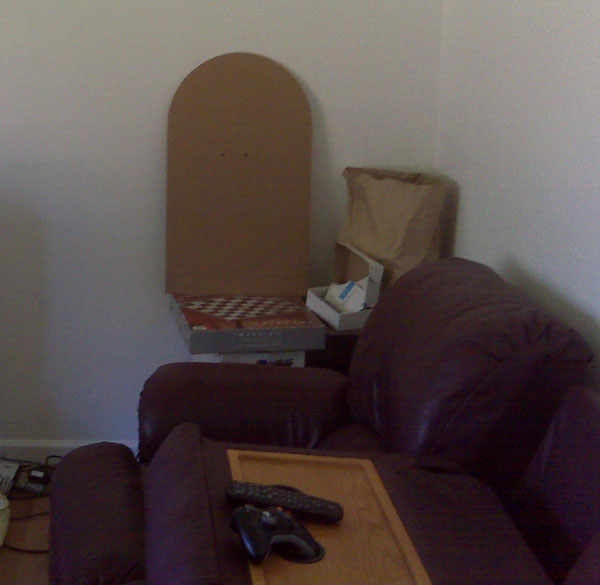 Randy and I have also been working on our general fitness for the match too.  Randy works out frequently, but I haven't been keeping up with my fitness as much, so some additional training is necessary.  Randy and I left work a bit early on Friday to take a hike up Madonna Mountain.  It's a 1.5 mile trail that takes us all the way to the top.  We're planning to hit Madonna every couple days until the IRC.