"I think I can...I think I can...I think I can"......Who am I kidding, I haven't told myself that since I was a kid reading "The Little Engine That Could".
About 6 months ago, I received an email from our USPSA Director at the Hogue Action Pistol Range mentioning that our club received slots for the USPSA Nationals and that anybody interested should let him know. I emailed him and was awarded out slot within a few days. Since then, I've been trying to prepare myself to not make a complete fool of myself in Vegas by training and shooting more matches. I shot the Area 1 Championship match in Oregon back in June and got beat by a girl....not that being beaten by a girl is such a bad thing, but it bruises the ego. I was signed up to shoot the last Steel Challenge here in CA before it moves to Florida but my Grandfather passed away that week so I was unable to go....but that's how it goes right? I had 2 days of training with Bruce Gray of Operation Specific Training which was a some serious quality trigger time....Check it out if you have a chance.
And now it's here....The USPSA Nationals are upon us and I think I can. I'm still not sure what I think I can do, but at this point I'm all about just completing the match. I can't expect to out shoot any of the GM's in Production, nor can I expect to come home 2nd place over all, but I'm ready to go, shoot and have fun doing it.
Part of my preparations for the match was getting my equipment figured out. Being a Gunsmith and trainer, I'm constantly being asked to try this/that and the other new holster, mag carrier and other "This it gonna make you a better shooter" gizmo. That being said, I never give my self the opportunity to get used to my gear. I finally settled on the Blade-Tech Black Ice Holster, 3 CR Speed Versa-Pouches and a pair of Pink Talon Tactical Mag Carriers. All that being done, I needed a bag for my gear, so I was put in touch with the guys from 1776 Tactical. I got one of their Second Amendment Range Packs and started loading it up with goodies for the range. I noticed there seemed to be no place specified for ammo so I started looking at how to carry my ammo within my range pack. I decided not to drop loose rounds into the bottom of the bag....not that I hadn't thought about it.....so I grabbed my Dillon Border Shift Range Bag and quickly discovered that I could easily fit my ammo bag into the bottom of my pack without any trouble.
Now that the gear and ammo part is figured out, it's up the the loose nut behind the gun.....in this case that loose nut is me. I leave Wednesday morning for Vegas and start shooting Thursday morning with the rest of Squad 13. I'll be accompanied by other Team Apex shooters Chris Nagle and Seiichi Ishi, unfortunately Seiichi's shirts haven't arrived yet so he won't be sporting a red Team Apex shirt this time around. I'll be running my M&P 9L, Chris will be running Apex Limited M&P - 001 and Seiichi will be running his G34....but we don't look down on him for it...everybody makes mistakes....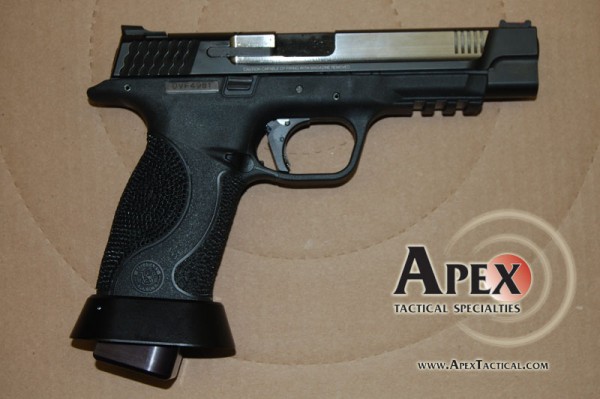 Chris's Limited M&P 40
If you see me at the range stop by and say hi if you're not in a hurry. I might even have a few Apex patches on hand.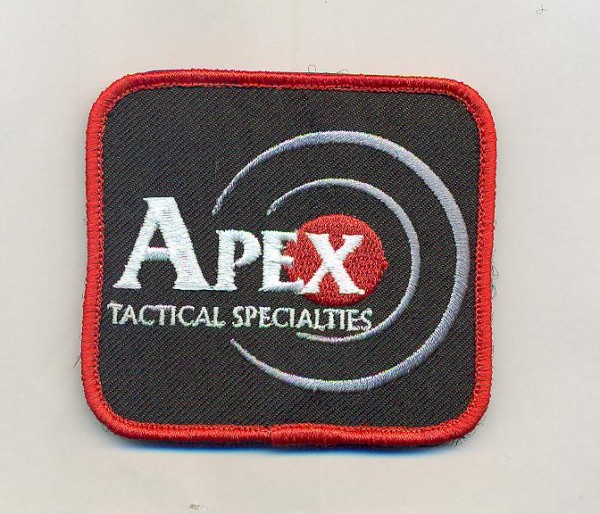 See you in Vegas.
Scott
PS, I'll also be representing SUCKVILLE County