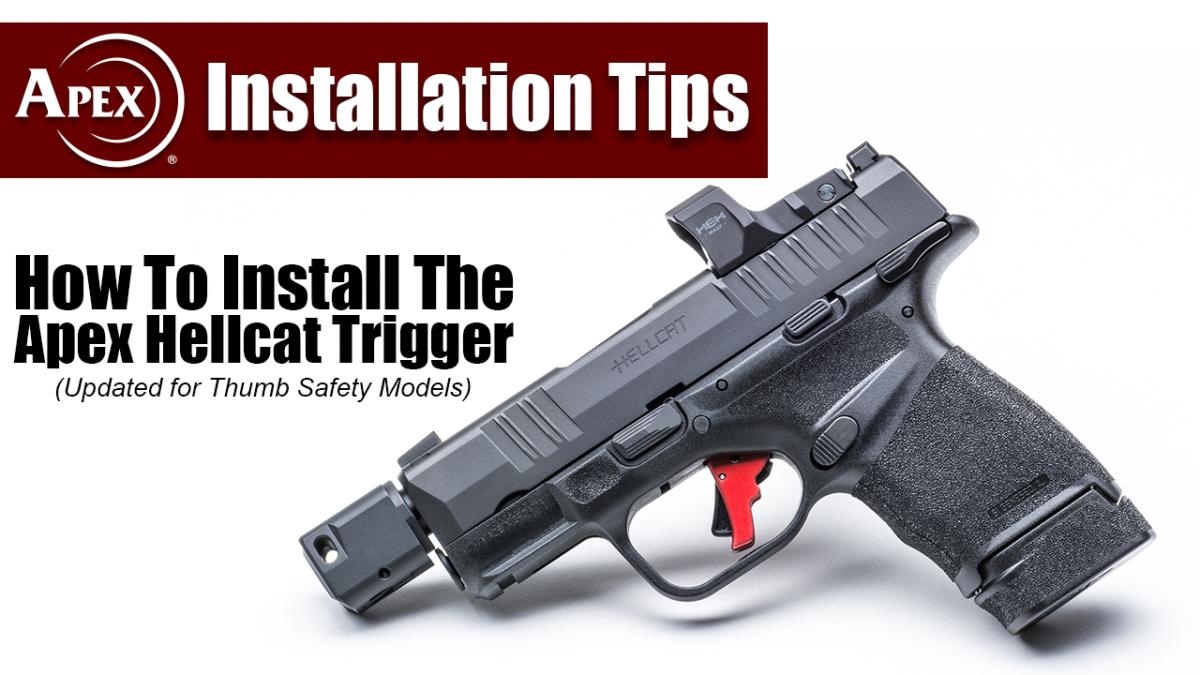 PEORIA, Ariz. – Apex Tactical Specialties, the industry leader in aftermarket performance upgrades for a variety of pistol brands, has added to its library of 'How To' videos with an installation video covering thumb safety models of the Springfield Armory Hellcat.
"The Hellcat is one of the most popular pistols available and we're pleased to offer those that own one of the thumb safety models an updated video that provides step-by-step instruction on how to disassemble and reassemble the pistol," said Scott Folk, COO and Co-Owner of Apex Tactical Specialties.
"Because of our expertise with the Hellcat, customers look to us for advice and guidance when it comes to working on the gun. The thumb safety model is more challenging than the standard model but our video shows even the novice gun owner how to successfully tackle disassembly of the Hellcat."
In addition to videos covering the Hellcat, Apex offers customers expert guidance on several popular models, including:
For more information on parts from Apex Tactical Specialties, visit www.ApexTactical.com, like Apex Tactical on Facebook or follow @ApexTactical on Instagram or Twitter. Instructional videos on the installation of Apex parts are available on Apex's YouTube, Full30 and GunStreamer channels.