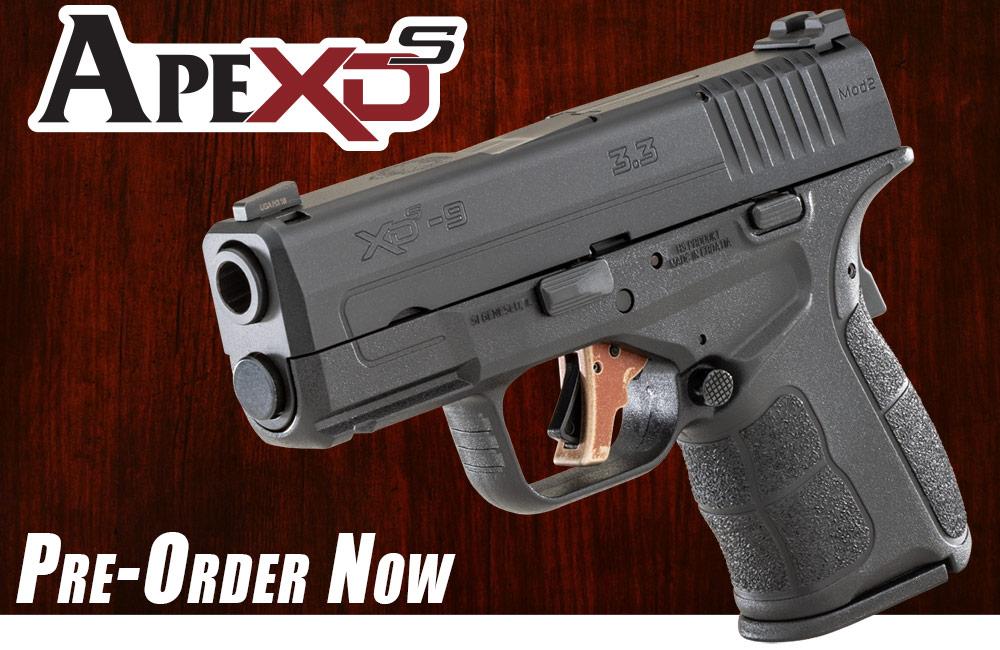 PEORIA, Ariz. – Apex Tactical Specialties announces that its new Action Enhancement Trigger for the 9mm XDs Mod.2, from Springfield Armory, is now available for pre-order at ApexTactical.com. MSRP starts at just $79.95 and customer pre-orders will ship Tuesday, July 20.
Designed, tested and manufactured by Apex, the new XDs trigger kit features an aluminum trigger body, with center mounted pivoting safety, to replace the factory polymer trigger, and a grip safety spring. When installed, the trigger kit will deliver a smooth uptake and reset and reduce the trigger pull weight to approximately 5.0 to 5.5 lbs, all while maintaining factory safety values.
Features and Specifications:
– Reduces trigger pull weight to 5.0 to 5.5 lbs
– Smooths uptake and reset
– Provides crisp trigger break
– Works with all current 9mm XDs Mod.2 model pistols
– Easy to install
– Apex Part #: 115-113 (Black)
– Apex Part #: 115-143 (FDE)
– Apex Part #: 115-153 (Red)
– Apex Part #: 115-B113 (Thin Blue Line)
– Apex Part #: 115-B113-F (Freedom Edition TBL)
– Apex Part #: 115-F113 (Freedom Edition Black)
– Apex Part #: 115-F153 (Freedom Edition Red)
– Apex Part #: 115-F153-B (Freedom Edition Red w/ Blue Safety)
– Apex Part #: 115-143-BDUB (BattleWorn FDE)
– MSRP: $79.95 to $89.95
Retailers and wholesale distributors that have not yet ordered and wish to stock the new trigger can contact Apex at [email protected] or (623) 322-0200 for pricing and quantity availability.
For more information on parts from Apex Tactical Specialties, visit www.ApexTactical.com, like Apex Tactical on Facebook or follow @ApexTactical on Instagram or Twitter. Instructional videos on the installation of Apex parts are available on Apex's YouTube, Full30 and GunStreamer channels.