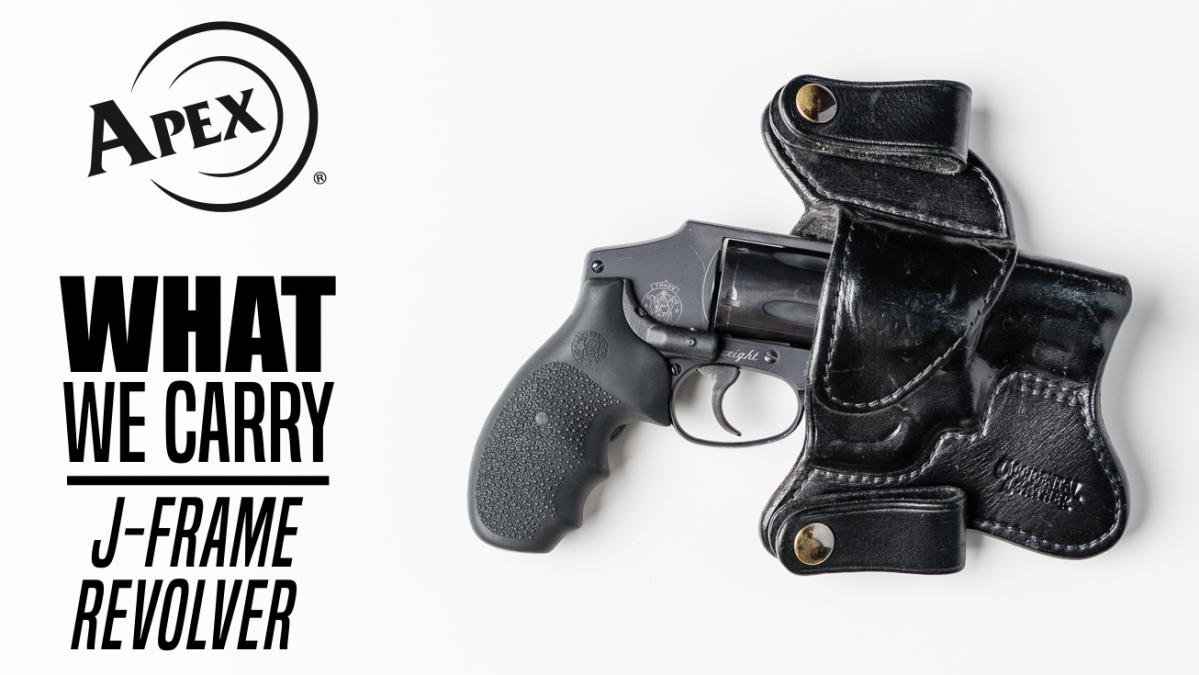 In the world of concealed carry firearms the subcompact semi-auto is all the rage, especially as companies increase capacity while sticking to a small overall profile.
However, it's more than likely that the J-Frame revolver from Smith & Wesson is the leader in the clubhouse when it comes to the top carry gun. We do not know the exact sales figures on the total number of J-Frame revolvers sold but it is safe to say it's in the Bazillions…that's with a "B."
There are a number of reasons why the J-Frame, and in this particular case the Model 442, is an ideal choice for an everyday carry.
First and foremost is its concealability. Despite the width of the cylinder, the J-Frame is more concealable than the Shield, depending on your body type. The compact size of the 442 allows for super deep concealment inside the waistband.
Obviously for those women that purse carry it is an excellent choice, just as it is for men that might pocket carry. It can be, and often is, carried on the ankle as a backup thanks to its small size.
Chambered in .38 Special, there as several excellent ammunition options, particularly since is is rated for .38 Special +P rounds.
But most importantly is the revolver's reliability. It always goes bang, even from within a coat pocket or purse due to its enclosed hammer design.
And there is one last advantage the 442 and other J-Frame models have and it is that they are readily available, even in states, like California, with highly (and overly) restrictive gun laws that limit your carry options.
This particular 442 belongs to Apex's COO and co-owner, Scott Folk. This is just one of the guns Scott chooses to carry and the first we'll be taking a look at in this series.
As a very, very good competition revolver shooter, Scott is just as comfortable with a revolver as he is a semi-auto as his EDC.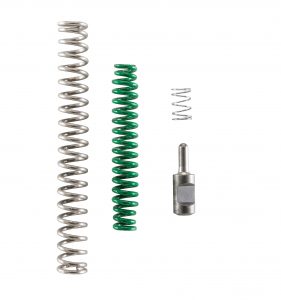 But, unlike his competition Model 627 and it's Apex'd 5.5 lbs double-action trigger pull – it's smoooooth as butter, by-the-way – the J-Frame has a slightly heavier trigger pull. From the factory the J-Frame can run upwards of 12 to even 14 lbs., which can be daunting for a handgun weighing in at just 15.0 oz unloaded.
To improve the trigger pull, Scott's 442 is outfitted with the Apex J-Frame Duty/Carry Spring Kit (#103-106). This is one of our most popular upgrades, consisting of a Revolver Firing Pin, Duty/Carry Rebound Slide Spring, a Main Spring and a Reduced Power Firing Pin Return Spring.
When installed this kit reduces trigger pull weight by approximately 3.0 lbs. from factory specifications. And, with an MSRP of just $25.95, it is the very definition of a no-brainer for those looking to improve their J-Frame EDC.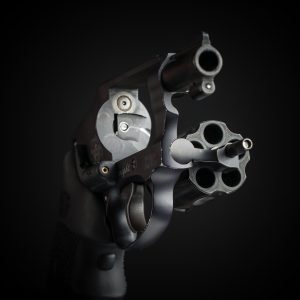 Scott's other major upgrade was the Hogue Laser Enhanced Grip Laser. Its red laser plays an important role as it provides Scott with an additional sight reference. As lasers continue to grow in popularity for personal defense firearms, and you can get J-Frames laser equipped from the factory, this might be an important option for you to consider when going to small revolver as your carry gun.
Finally, we look at how this 442 is carried. Scott chose a leather holster from TT GunLeather. In particular the Reinforced IWB. As mentioned earlier, Scott prefers the deep concealability and limited printing of this combination of revolver and holster offer, and this holster design easily supports his carry preference.
Revolvers may not be for everybody, but they allow for a wide range of carry options, either as a primary EDC or as a secondary, back-up option. If you are looking for a carry revolver then the 442, or one of the other excellent J-Frame options from S&W, may be just the ticket for you.
And remember, as our good friend Michael Bane always reminds us, "Wheelguns is real guns."