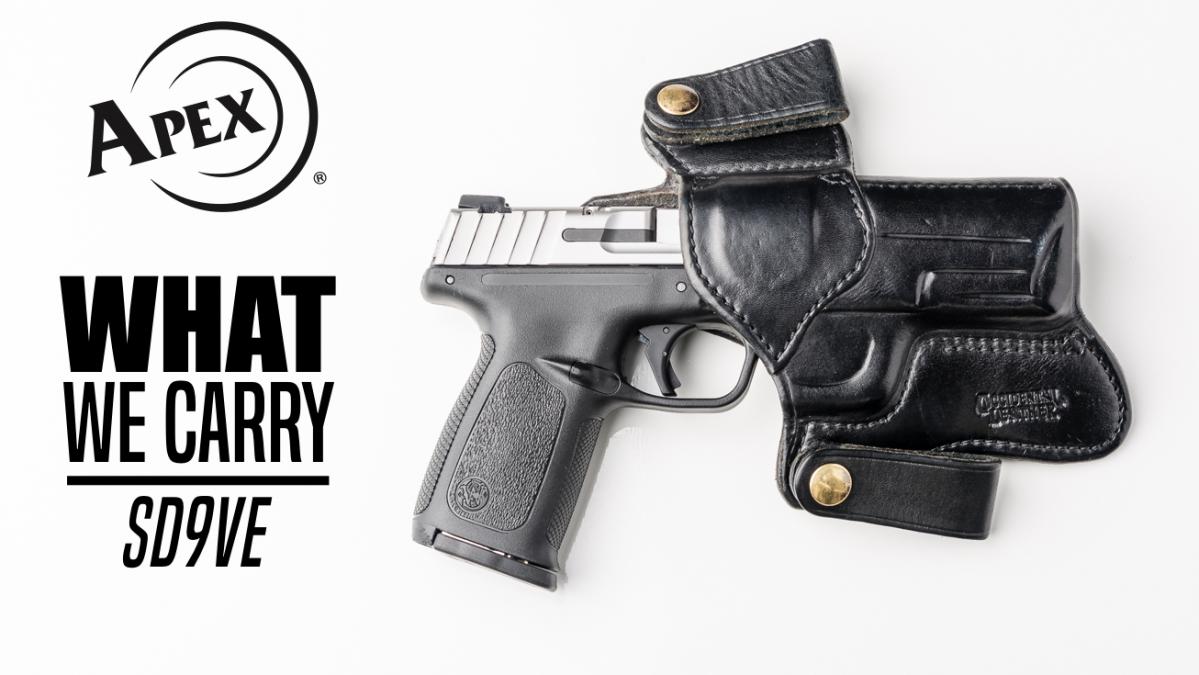 This one is going to ruffle a few feathers, especially among those peacocking on Instagram and YouTube as "an expert." That's because the SDVE from Smith & Wesson is not, in their minds, a top choice for an everyday carry. Just ask them.
And, as self-proclaimed internet experts, they will be sure to tell you why it's a horrible choice. You're certainly free to take their word for it, because, you know, they're "experts."
But, and we're just throwing this out there, maybe, just maybe you want some insight from people who actually know the SDVE real well, not to mention carried it. Like, us.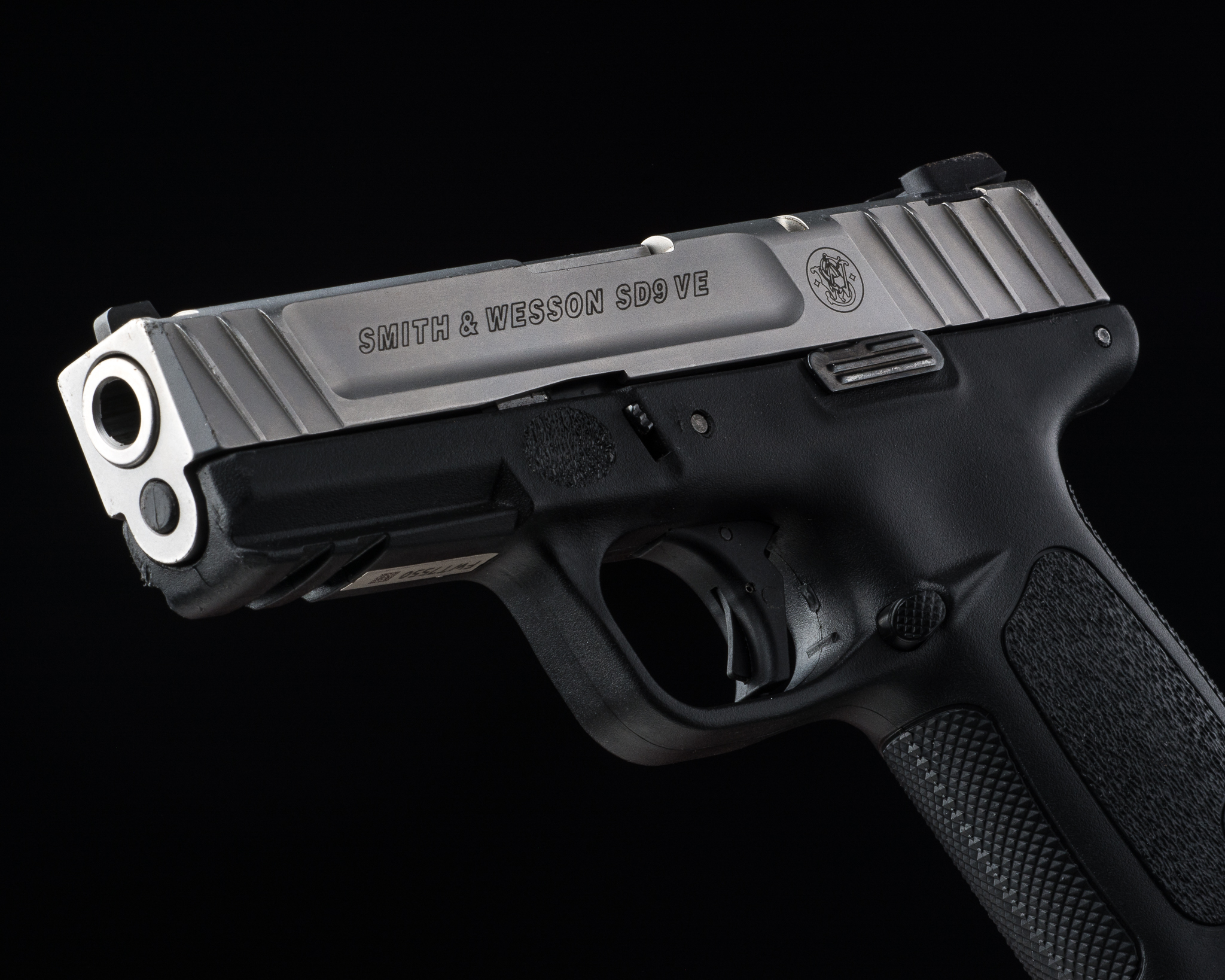 Back in May of 2016 we published a blog post entitled SDVE: S&W's Hidden Gem in which we outlined all the reasons that the SDVE is actually quite a good gun.
And it is. It's well built, compact, accurate and has 16+1 capacity. It's got everything you'd look for in a carry gun.
But for one thing, maybe. A decent trigger. And that's where we come in.
The SDVE does have a long, heavy trigger. It was designed that way. The story, as we know it, is that the engineers were looking for a transitional firearm that bridged the gap between the heavy double-action trigger pull of a duty revolver to something less long and less heavy without jumping straight to what today is the more common striker-fired trigger pull we've come to expect.
Why they chose this path it's hard to say. Assuming the story is true, it gives credence to the notion of not letting engineers dictate the performance of a firearm. Well, certainly not without well considered direction from actual shooters.
Regardless, Smith & Wesson gave us the SDVE. And we (Apex) came up with a much needed improvement.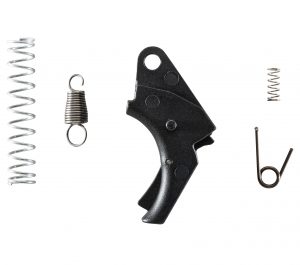 The SDVE we're looking at today is Scott's. He knows a thing or two about firearms and not just because he plays an expert on the internet, but because he actually is an expert.
His SDVE, which has been in his everyday carry rotation, is outfitted with the Apex Action Enhancement Kit. This kit is a pairing of two previously standalone products. The polymer Action Enhancement Trigger and the Spring Kit for the SDVE.
The Apex trigger replaces the factory hinged trigger which, and let's be honest, nobody really loves, with a unibody design with center-mounted pivoting safety. The Apex trigger by itself reduces pre-travel by approximately 20% and over-travel by 10%, when compared to the factory trigger.
Our Spring Kit reduces trigger pull weight by approximately 2.0 lbs. from factory while smoothing the trigger stroke and improving reset. It is made up of a trigger return spring, a striker block spring, a striker spring and a light sear spring.
Though lighter, the sear spring will only really come into play in those SDVE models that have overly heavy trigger pull weights, like those sold in New York or Massachusetts.
Combining these two is where you'll find dramatic improvement in the SDVE, and that's why we finally decided to make life easy for customers and just put these together into one kit. The video below gives you a quick overview of the kit.
Just like with his J-Frame, Scott again chose a Reinforced IWB leather holster from TT GunLeather to carry the SDVE. While there isn't a selection option specifically for the SDVE, Scott found that the holster for the M&P 45 Compact works great. Plus, he likes that 'old man' look a leather holster gives you.
Other than that there are no upgrades to this SDVE. No sights, no lasers or lights. And certainly no stippling or Cerakote. Like, who would ever do that, right? Not even a threaded barrel...
So, if you are wondering, does the SDVE make for a good carry gun? Yes, it does. It may not be your first choice, but it can be a great secondary option, house or truck gun. It's durable and it performs. Especially if you upgrade that trigger with a little help from Apex.
The SDVE? Yeah, it actually is 'What We Carry.'